Writer of writerly things
Joined

Aug 8, 2003
Messages

4,682
Location
Well, it's here finally. I'll be working to update this thread periodically and post some pictured previews of the game here in the first couple posts. For now though, the only place to get the mod or look at the previews is at Evo-Games. For now, read the instructions on the downloads thread and have fun!
Here's a link to the mod:
Link to the latest Home for the D&D Mod: Mystara
A preview of the title screen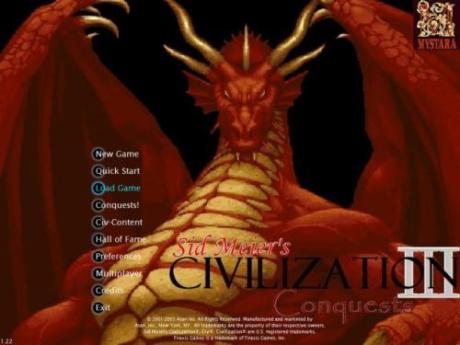 Credits so far:
Mod developer:
tjedge1
Maps & terrain:
Arghis, GRM7584
Testers:
Arghis, Bahzell, Blackbird_SR-71, BradRinWi, CamJH, cynguz, GRM7584, Hrafnkell, Isak, IXIRandyIXI, jonatas, Kinboat, odintheking, Onedreamer, recon1591 (Admin), Rhymes, Seth the Dark, Steel General, tlaw, Wolfhart, Xen, zagyg
Others:
aaglo, BeBro, BradRinWi, CamJH, CivArmy s. 1994, Clam I Am, Crush_99, Drift, Eddiit, embryodead, frekk, frenchman, Goldflash, Grandraem, Hikaro Takayama, Isak, Kinboat, Kindred72, LizardmenRule!, Lusikka775, mrtn, odintheking, Pounder, R8XFT, rcoutme, Recon1591, Rhye, Sn00py, Supa, Sween32, Sword_of_Geddon, Ukas, Unexisted, utahjazz7, Womak, Xen
Note:
Others are those who either intentionally assisted in either
graphix or ideas or unintentionally produced something or discussed
something that was included into the mod.
PM me if you see your work in the previews and your name is not here or
you have assisted with information for the mod.
These sites have been an inspiration to this mod:
Mystara.FR.ST
Vaults of Pandius
Wizards of the Coast/Mystara Forum
Chronicles of Mystara
Mystara-3E
If you have any questions feel free to post them.