Joined

Feb 11, 2010
Messages

5,844
Location
Marcher walked into the break room at the Research Station in Hong Kong. Tim was playing video games.
"What are you doing?" Marcher asked, puzzled.
"Playing video games. What does it look like I am doing?" Tim replied.
"Erm, shouldn't you be saving the world? We were commissioned by the President..."
"Nah, we've already got this." Tim said. "Just three quick cures and we're all good."
Marcher wasn't sure about the ethical aspects of this conclusion, but he couldn't argue with the effectiveness of it. He grabbed the USB drive with the information on the Yellow Fever, then headed back to the lab.
Tim mumbled something about being bored of video games and wanting to play mafia again.
[Tim has given Marcher Jovian the
Los Angeles
and
Santiago
cards. Tim has reached level 37. Choose one new perk... oh wait.]
CARD DRAW

Timsup2nothin
has drawn two cards: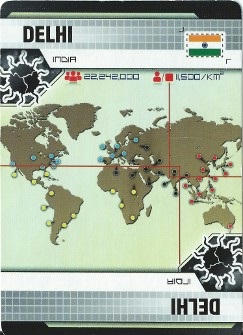 An epidemic has occurred!

Three things will happen.
1. The Infection Rate will increase:
2. The bottom Infection Card is drawn, and that city receives three cubes.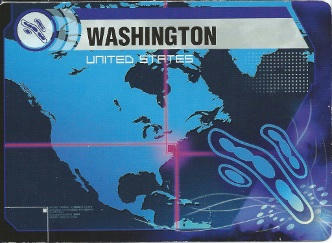 3. The Infection Discard pile will be shuffled, intensifying the infection.
INFECTION DRAW
India and Iraq are facing massive influxes of
Black Death
cases. Doctors wonder if there's anyone fast enough to stop the disease, even with a cure discovered. [Kolkata, Baghdad, and Delhi all receive one
black
cube.]
Turn Sixteen
Year 2033, April 30th​
State of the World:
@Golden1Knight
:
You are in
Hong Kong
. You have 4 actions. Choose any in a mix and match fashion:
Drive/Ferry: Move to a connected city.
Direct Flight: Discard a card to fly to that city.
Charter Flight: Discard a card to fly from that city to anywhere.
Shuttle Flight: Move between research stations.
Treat Disease: Remove 3 disease cubes of one color from a city. (Cured diseases are removed automatically.)
Discover a Cure: Spend 5 cards of the same color at a research station to cure a disease.
Share Knowledge: Take or give a card
that matches your city
with someone also in that city.
Build Research Station: Build a research station in your current city by discarding its matching card.
You are the
Medic
.
You have two special abilites:
1. You remove
all
cubes of one color when treating disease, even when the disease is not cured.
2. If a disease is cured, all cubes of that color are automatically removed when you are in a city (and therefore no more cubes can be placed there while you stay there).
Location
: Hong Kong
Current Cards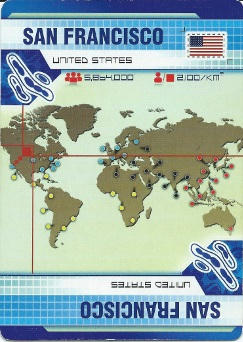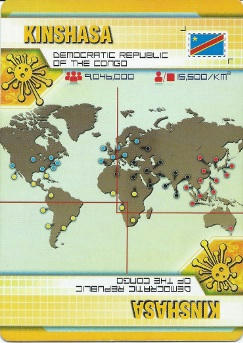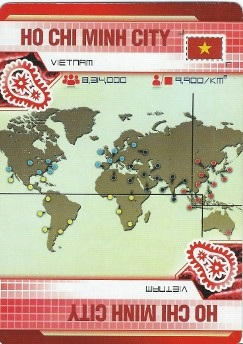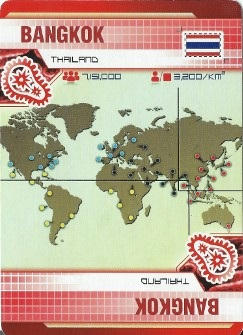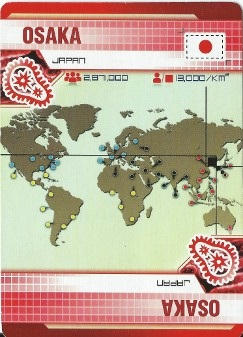 Infection Rate:
3 Cities per turn
Outbreaks:
Two. (
More are possible in three cube cities.
)
Epidemic Possible?:
No. (3/11 cards remain in the section)