This really isn't a separate wonder but I was requested to make an Eastern Flavor of my Copernicus' Observatory. For the most part it's completely an aesthetic change and functions exactly the same. The pre-req techs are different to reflect the specific building and the astrological signs are now the Chinese zodiac as opposed to the western zodiac.
For more specific details how this wonder works see my
Copernicus' Observatory
post.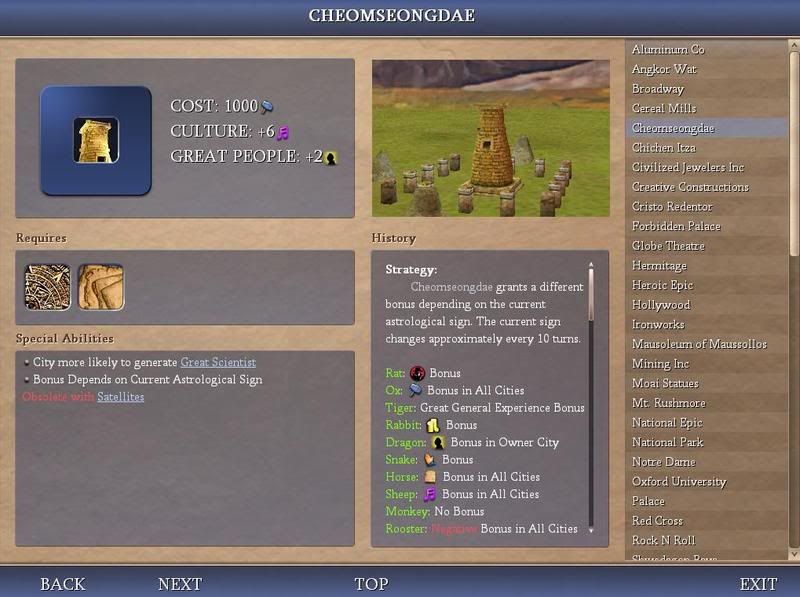 All the python and XML is labeled with 'Cheomseongdae' and searching for that should find the changes.
I recommend downloading and using Winmerge to combine files.
python, XML, button: me (tsentom1)
Model: Taken from EE2 uploaded by Walter Hawkwood
Edit 1: Cleaned up the Text
Thread