This is a python based civic I made for my
Thomas' War
mod: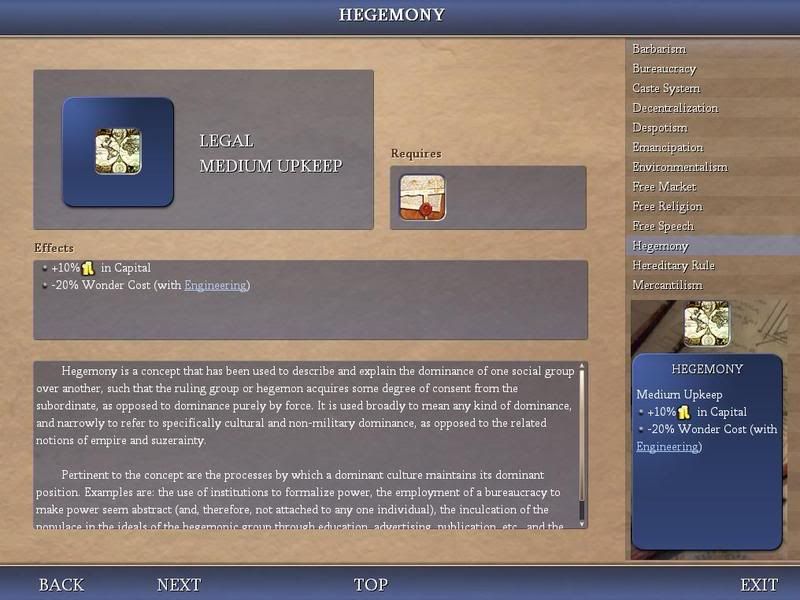 (-20% Cost equals +25% Production)
The wonder bonus applies to all cities.
This really isn't meant to be used stand-alone but for modders who want to include new civics outside the traditional XML bonuses.
All the python is labeled and searching for 'Hegemony' should find the changes.
I recommend downloading and using
Winmerge
to combine python.
Thread