Joined

Jun 14, 2003
Messages

5,698
Location
New August 5, 2007

: Post #66 has a version with with pointier tops with a secondary civ colour added and the shadows touched up.

download and preview of post #66
New August 2, 2005

: Post #57 has a version with barbed wire on top of the fence.

download and preview of post #57
New Edit July 12, 2005
: Go to Post #48 for the latest version and Download.
There is additions to the base of the wall that blend into the terrain including the water.
Helps make the border look like it is built on some base underwater when on the water and has darker soil at the base for grassland and lighter soils at the base for desert and plains.
click here to download latest for post #48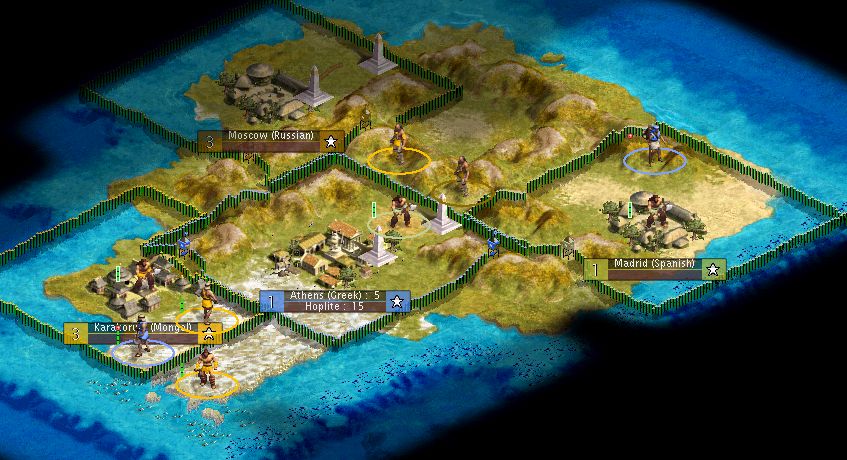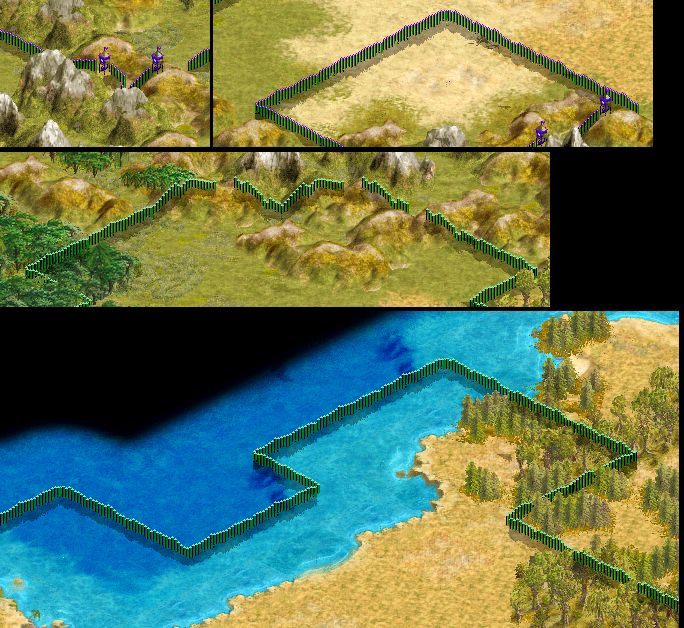 Here are another set of borders, trying to get some added dimensions to the borders. If you use these (like with the
Razor Wire Borders
) you will have to accept the fact that there is not seperate borders for the water in this game.
Remember they are just borders.
It's possible that logs could be driven into the shore/coast

.
I tried to give the borders some character through the hills and mountains. There are also flags and towers in the hills and mountains. And I have added one taller flag pole to the flat terrain (post #1 download).
I originally tried to add some civ colour along the sides of the walls, but it was just to too much, so the Civ colour is across the top of the wall and in the flags and towers.
This may look like just a little file, but has been one that took the most thought and work.

There are Actually 4 versions post on this thread.
Post #1 with flags and gates and towers. (original) Preview below.
EDIT: There is a version in Post #9 with no flags. Walls and towers only.
(preview on post #9)
Edit Dec 30, 2004: version is on Post #11, has no gates, walls are closed off, no flags. Now with undulating walls and towers in the hills.
Edit July 12,2005: Go to Post #48 for the latest version and Download. (This is the best version). Looks better on water than previous versions.
Edit August 2, 2005: Post #57 has a version with barbed wire on top of the fence.

download and preview of post #57
___________________________________________________________
Here is the original post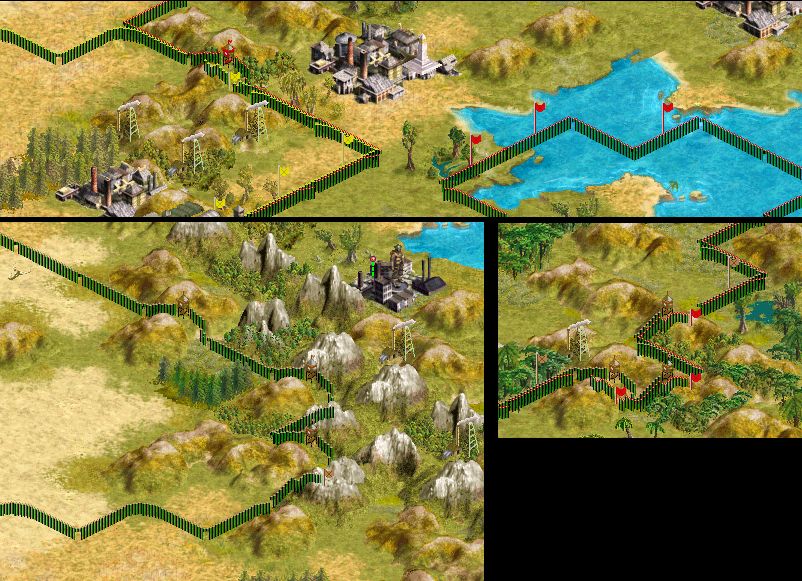 Goes in:
C:\Program Files\Infogrames Interactive\Civilization III\Art\Terrain
Don't forget to backup original.