Joined

Aug 9, 2017
Messages

8,641
Location
Canada
Does not need the original mod
Download here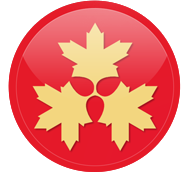 ​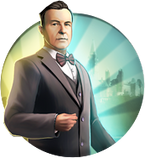 Leader - Lester B. Pearson

UA - Northwest Passage:
Internal Land Trade Routes claim neutral territory they pass over.
Units garrisoned in Cities, Forts, and Citadels generate 2 Gold and 1 Great General Point every turn.
+1 vote in the World Congress for every Diplomat in foreign cities.
UB: Hudson's Bay Company
(East India Company replacement)

Available at Guilds


Cost scales with number of Cities
Does Not Require Customs House
Free Customs House
Gain a Large sum of Border Growth Points in this City on completion
Requires 35 citizens in Empire
+6

Gold, +2

Culture
(up from 4

)

Trade routes other players make to a city with an Hudson's Bay Company will generate an extra 4

Gold for the city owner and the trade route owner gains an additional 2

Gold
1 free copy of all luxuries around city
-1
Poverty in all cities
+2

, +2

to Forts and Citadels on Empire
+2

Gold from all Customs Houses and +3

Culture from all Banks on Empire
All Units receive the 'Colonial Capitalism' promotion
(Units generate 2

Gold and 2

Culture per turn while garrisoned in a Fort or Citadel)
UU: Coureur des Bois
(
Explorer Replacement
)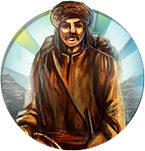 Available at Compass
150

production cost (down from 160)
17

CP
3

Movement
Ignores Terrain Cost
XP from revealing tiles
Embarkation with defense
Extra sight while embarked
Portage Promotion
(+1

Movement if starting turn on River)
Trailblazer I Promotion
(double movement in woods and forest)
Has Diplomatic Mission Action
- lands to gain

Gold, and

Influence.
Fur Trader Promotion -
Can expend unit in City-State territory to gain 100

Gold and 30

Influence
Credits:
dariusofwest: War Music - "O Canada!" (Custom Composed Music)
Edmonton Symphony Orchestra: Peace Music - "O Canada"
Janboruta: Leaderhead and Icons
Neirai: XML, Lua and Concept
TPangolin: Art, Concept
Charlatan Alley: Voice Acting
Viregel: Civilopedia Entries
LastSword: Lua Help
Scapegrace: Decisions concepts
Mewr11: Decisions code
RawSasquatch: Hudson's Bay Company icon
Regalman: Map
Leugi: Icons
pineappledan: CBO compatibility
Enginseer: help with lua
Wolfdog: Expeditionary Force unit model
Mikeburnfire: Hockey Rink icon
Asterix Rage: promotion icons
Last edited: