Joined

Aug 23, 2007
Messages

5,594
[Continued from previous post]
@ 580 AD...
Domestic advisor: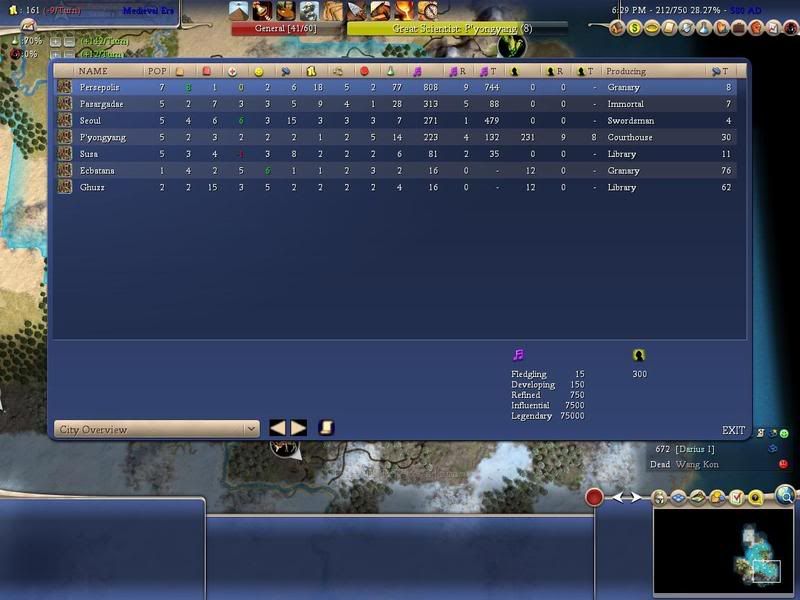 Foreign advisor: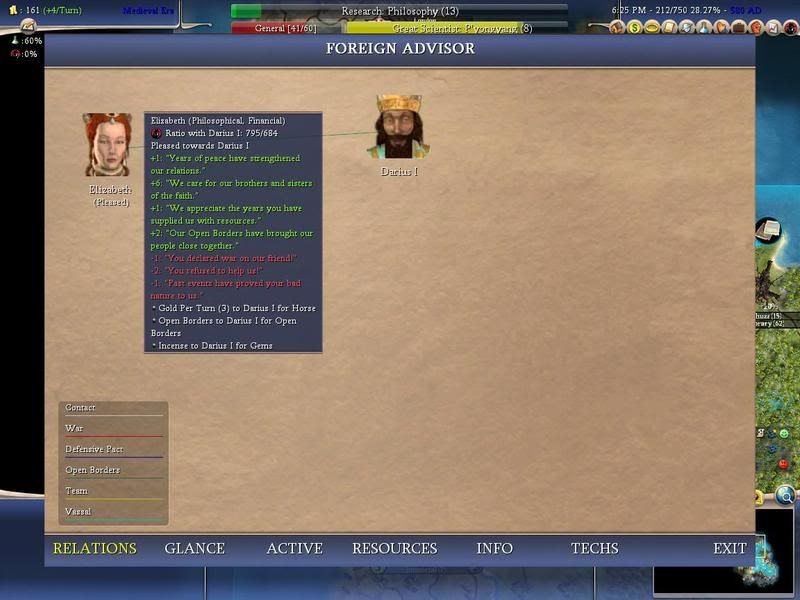 Military advisor:
Technology situation: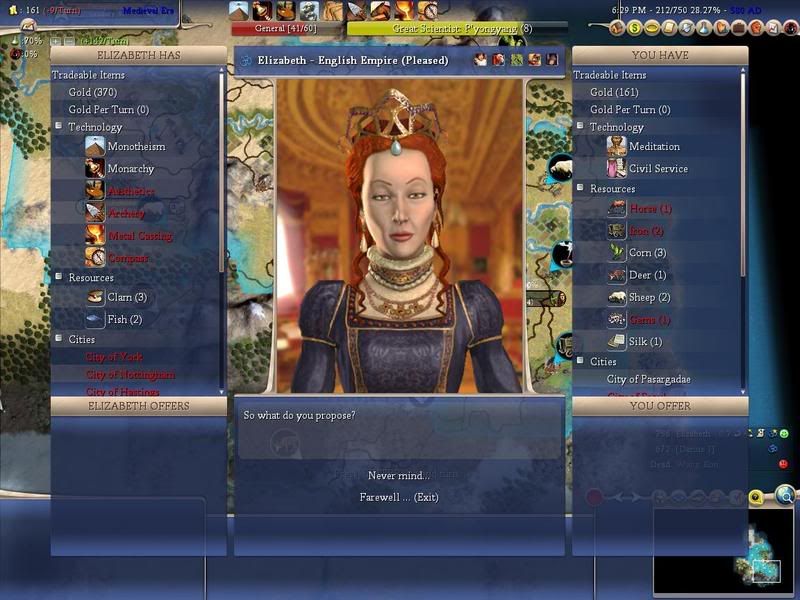 Demographics:
(Number 1 in Land Area!)
Map of north:
Map of south: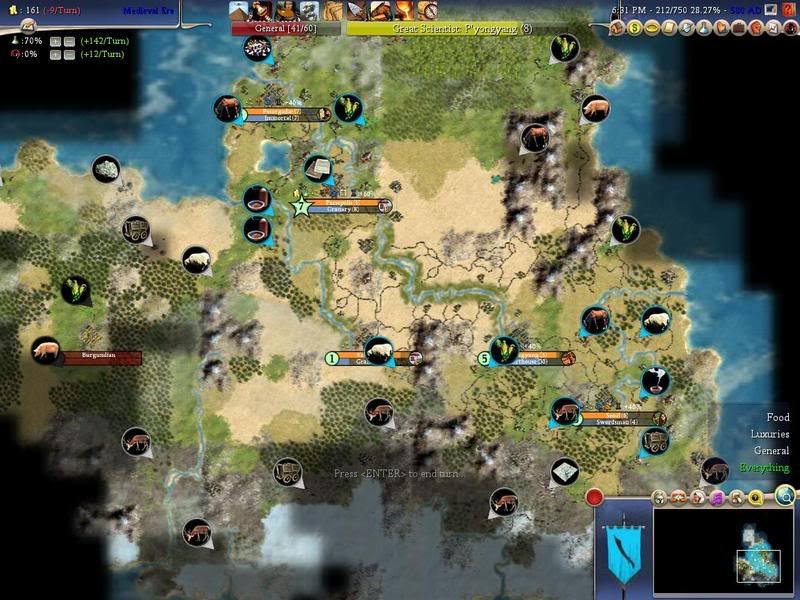 ------------------[Detailed pictures]-------------------
A view of P'yongyang under Caste System, which will generate my Great Scientists.
My plan on filling in the jungle area: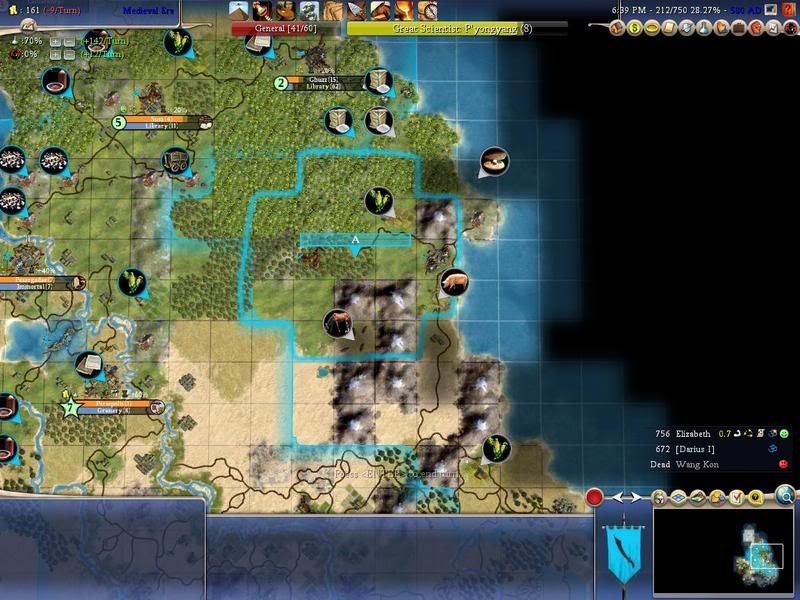 I only plan on adding 1 more city to the jungle, but should I split the remaining jungle into 2 different cities rather than just 1?
And what to do about the southwest...?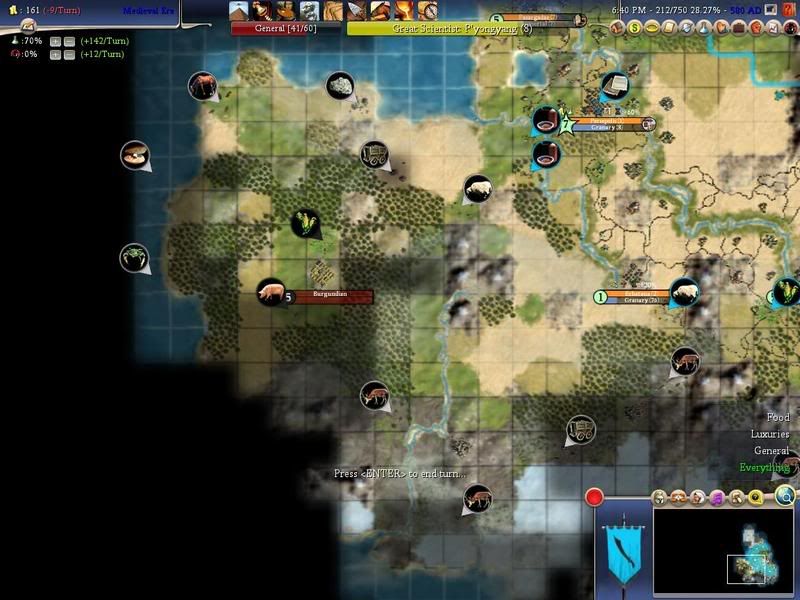 Plan for next round
Use the next Great Scientist for Philosophy, while self-researching Metal Casting, then adopt Pacifism and research paper (I don't think I can gereate a GS that quick) , Education (bulb once) and self research Liberalism. I will also continue expanding.
After getting Liberalism, perhaps go Machinery/Monarchy/Optics and find other civs.
Points of Interest
Elizabeth has Feudalism and Longbows
Elizabeth only has 5 cities yet she has 2 settlers idle in her cities. The blocking is working!
Elizabeth has Optics and caravels, and can research Astronomy if she wanted to right now.
I am 8 turns away from my next Great Scientist (philosophy bulb).
I have 2 sentry immortals in the south so fogbusting shouldn't be a problem.
I have 30 population compared to Elizabeth's 35, but I have 7 cities to her 5 and an #1 in land area according to demographics.
So, any advice, comments, criticisms, suggestions, etc.?

And the save: