Joined

Dec 13, 2012
Messages

653
Location
Salt from the ocean:
Historically several attempts in colonial US times to get salt simply from "coastal waters" failed or produced miniscule amounts of salt.
The reason was that some were attempted within the Cheasapeake bay and there the percentage of salt in the water is far lower than in the real ocean due to the influx of sweet water from rivers. The salinity rises the more south (closer to the real ocean) the bay get but the whole bay even at the south has less than the ocean
https://www.chesapeakebay.net/discover/ecosystem/physical_characteristics#:~:text= Chesapeake Bay salinity 1 Salinity is,fresh water. Brackish water has a... More
That is the reason that the more successful historical colonial salt production at the eastern coast of Virginia produced more salt as they went outside the bay to the barrier islands
https://chesapeakebaymagazine.com/old-salt/
So it is a good rule not to allow salt harvesting everywhere in "coastal water" but forbid it if a river enters/neighbours the coastal water in that square.
Pictures how the "mines" for producing salts could look
Salinen in Maras (South America, Peru)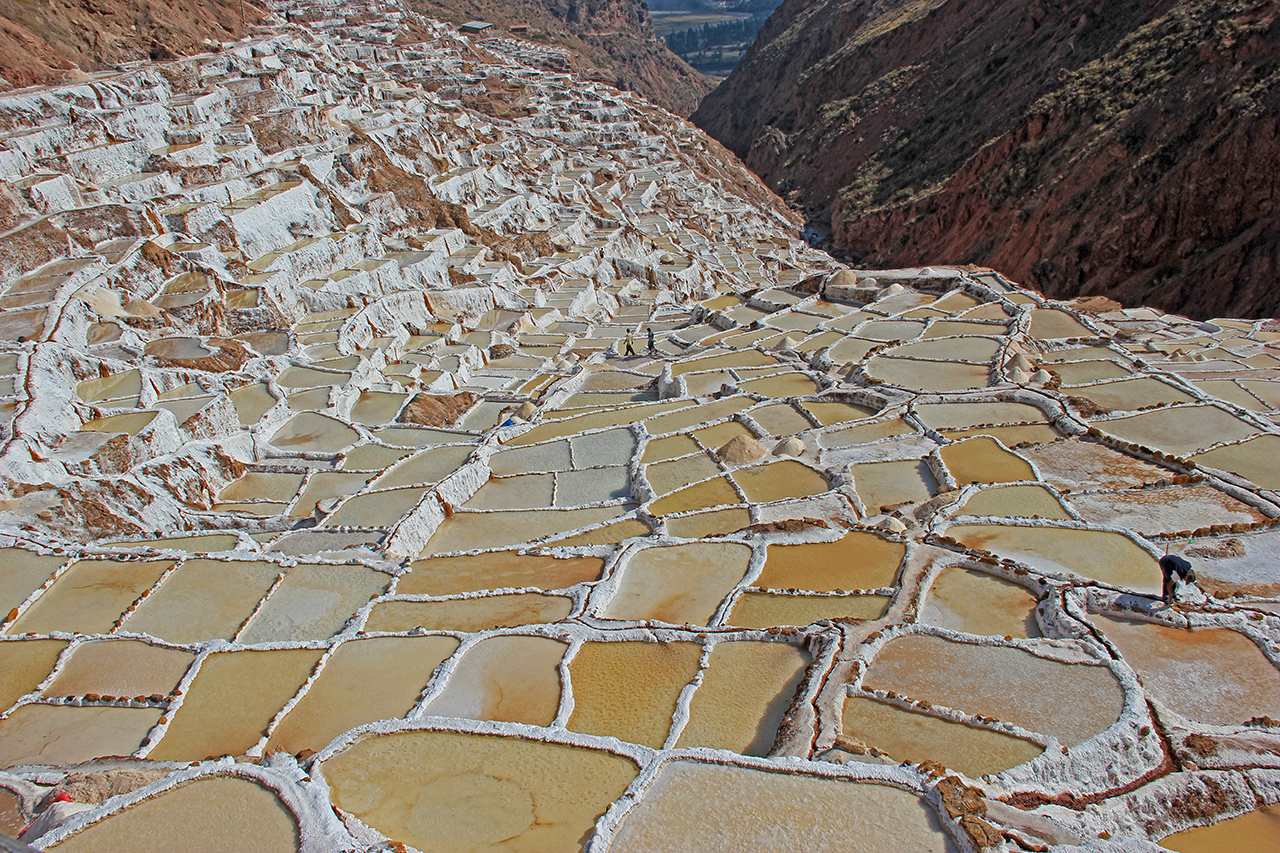 spanish atlantic islands
This kind of production using the sun needs not only coastal waters but a lot of sun so should not be possible e.g. in Greenland but in tropical/subtropical areas or should take much longer/produce less the colder the area is.
Bermudas, Turks and Caycos Island coastal salt production
https://www.tcmuseum.org/culture-history/salt-industry/
Important salt production in colonial times that became unimportant due to ever rising demand for salt and better locations to mine or "pump-out" salt elsewhere in larger quantities with less work
https://www.liquisearch.com/history_of_bermuda/bermuda_salt_and_the_turks_islands
Last edited: