Joined

Nov 17, 2001
Messages

1,804
Patch info
: The March 2023 patch makes Corvettes and specialists in harvesting alien resources (Intrepid Archaeologist, Xenomycologist, etc) recruitable on Earth after unlocking the relevant techs.
To install, download the latest patch attached to this post (
Mar 3 2023 patch
), copy to your Mods/2071 directory, and unzip using "Extract Here" to overwrite old files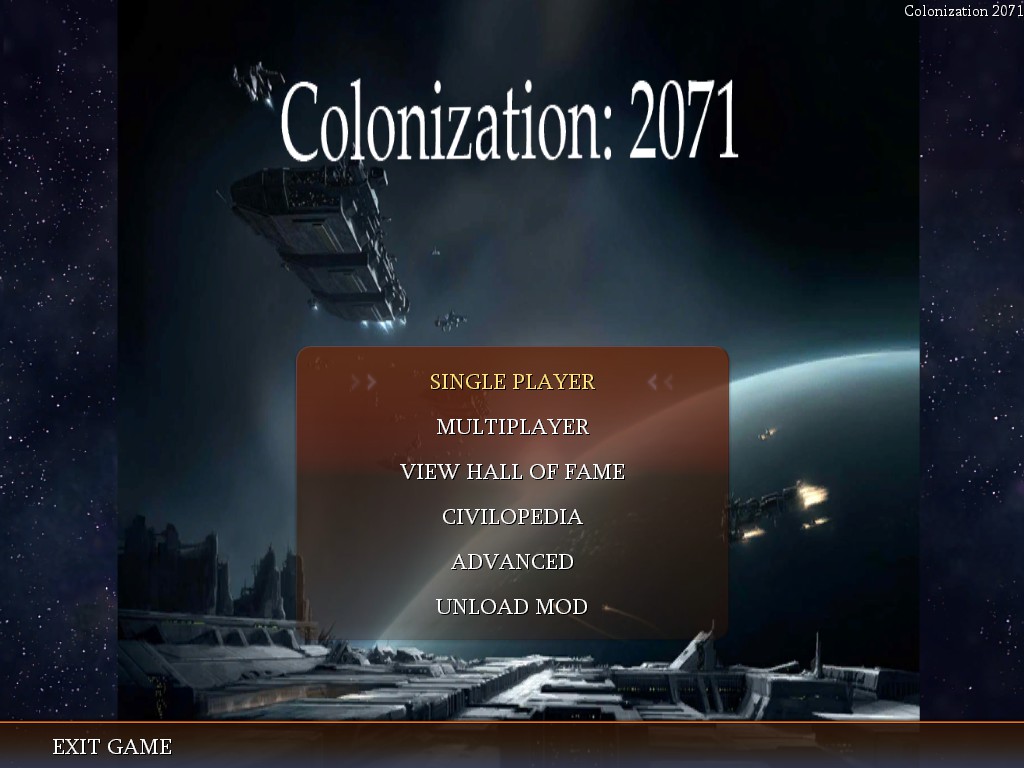 Colonization: 2071
​
Welcome to
Colonization: 2071
, a complete scifi / space colonization remake of Civ4Col. Replacing ocean terrain with Deep Space, New World continents with faraway planets, Caravels with Starships, and native tribes with alien species, this mod aims to recreate the classic gameplay of Colonization in a scifi setting.
Similar to their compatriots of 579 years earlier, the colonists of 2071 are setting forth from a repressive and dystopian Earth in search of freedom and opportunity in strange new lands. Arriving on a variety of distant planets, the colonists encounter rare plant and mineral resources instantly in great demand by Earth's dying industry, and uncover a series of ancient ruins left by an advanced and mysterious alien race known as the Progenitors.
2071 incorporates features from the Tech Tree Modcomp by Kailric, enabling a technology tree that gradually unlocks access to various resources, units, and professions with the progress of research. The natives (alien species) are also enabled as playable civilizations that can interact with Earth. See the Game Concepts entries in Civilopedia for an introduction to the new game features in this mod.
If you want to try the gameplay of standard Colonization with a scifi setting, I'm leaving up a link to the
0.02 version
which is largely a cosmetic reskin of the original game with few dramatic gameplay changes.
All of the graphical imports you'll find in-game are taken or adapted from the excellent work of other mods (mostly Final Frontier and NextWar, also Dune Wars, Planetfall, FfH2, Mars Now, Song of the Moon, Elder Scrolls and more) and contributors on civfanatics forums (especially including saibotlieh, dacubz, clanky4, LordTirian, Deliverator, cfkane, Ekmek, TheCapo, nitram15, Walter Hawkwood, GeoModder, Bernie14, hrochland, C Roland, Zerver, Refar, GarretSidaka, seZereth, and others too numerous to mention, and a wide variety of indie 2D scifi art from deviantart and across the web). The space-age soundtrack includes a variety of samples and remixes from
Ektoplasm
and many indie ambient/psybient artists including Solar Fields, Carbon Based Lifeforms, Vibrasphere, and Ulrich Schnauss, you can find full album and artist info in the Sounds/Soundtrack mp3 files. If you enjoy the music, please look into buying some songs in their original high quality uncompressed format to support these unique artists. This version also includes a custom mapscript thanks to expert python help from
TC01
and
Platyping
that can generate sets of random circular "planets" (make sure to select Planets when starting a game to try this out!), as well as the awesome Tech Tree Modcomp by
Kailric
and Domestic Markets by
AndrorctheOrc
.
2022 update:
Only 49 more years before we are in 2071 for real!

I've uploaded a shared link to the mod 7z zip file hosted on Google Drive. The backup mirror on weplayciv.com is still working, although some browsers like Chrome block downloads from that site for some reason, and Microsoft Edge allows it.
Installation instructions:

* ensure you are using Colonization with the

latest patch

* delete any old versions of this mod, download mod file from the current download link on this page (note: Google Chrome appears to be blocking weplayciv.com, may need to try another browser)

* unzip into your civilization iv colonization/mods folder (e.g. using

7zip

)

* see top post of this thread for the latest patch if any, unzip this in your Colonization 2071 folder

* start Colonization, choose Advanced, Load a Mod, Colonization 2071

* read through the Game Concepts entries in the in-game Colopedia for a summary of new game features including Tech research and the option of playing as the Alien natives

* select Single Player -> Play Now, and when generating your map, select

Planets

to explore a unique system of spherical planets floating in a "sea" of space

* blast off and colonize some New Worlds!
Some screenshots and background below:​
Backstory:Alien Civilizations:
Technologies and Research:
Bug reports / Troubleshooting:
Read mod review at Internetwars.ru:
Russian
English translation
Screenshots (v1.1)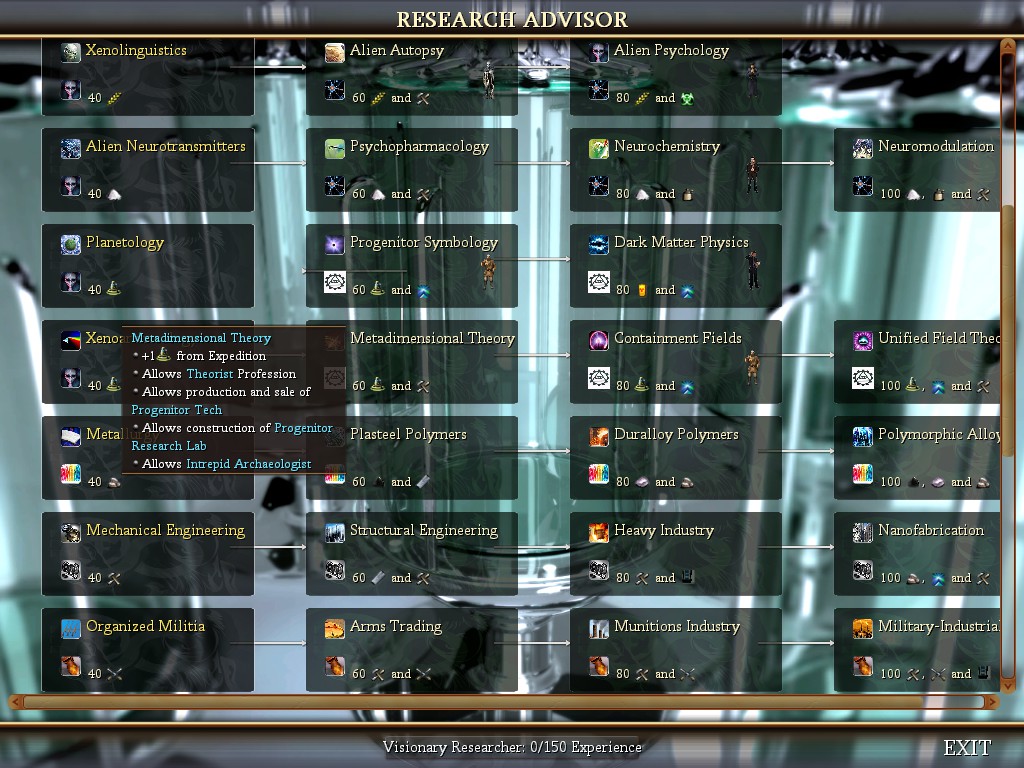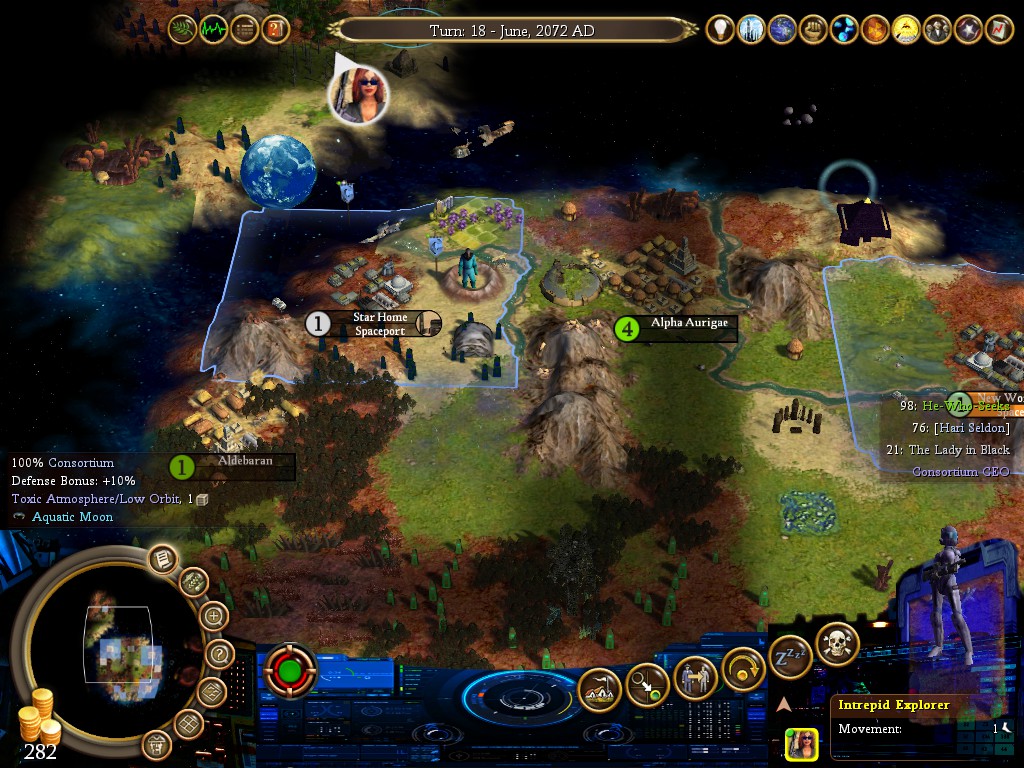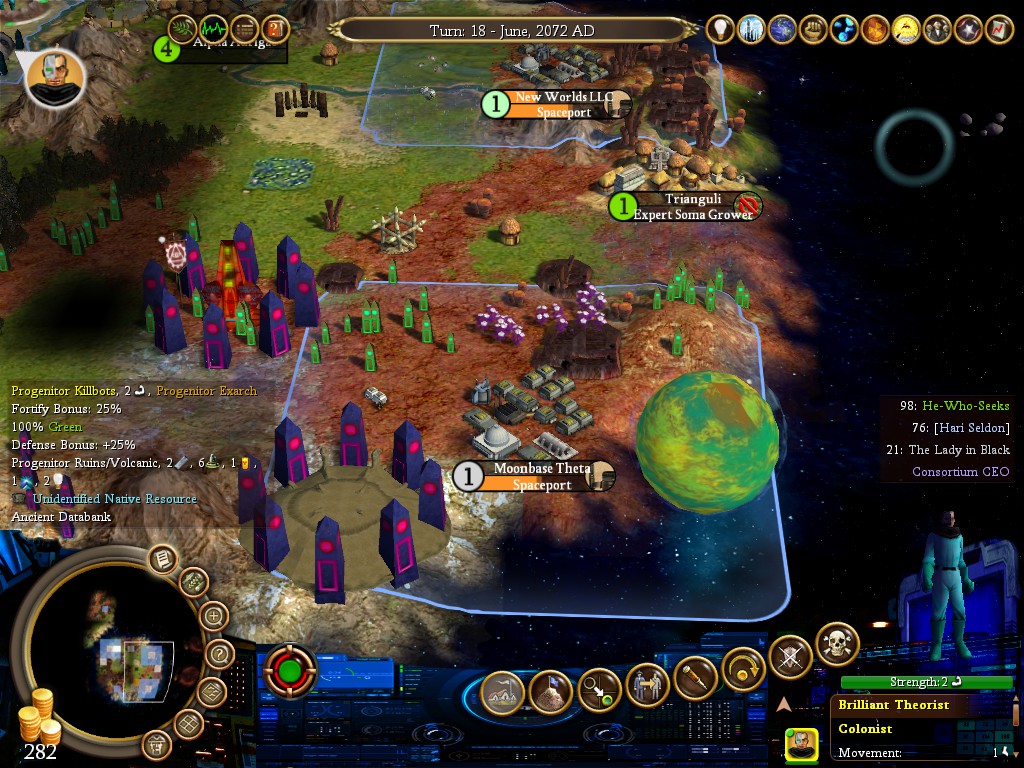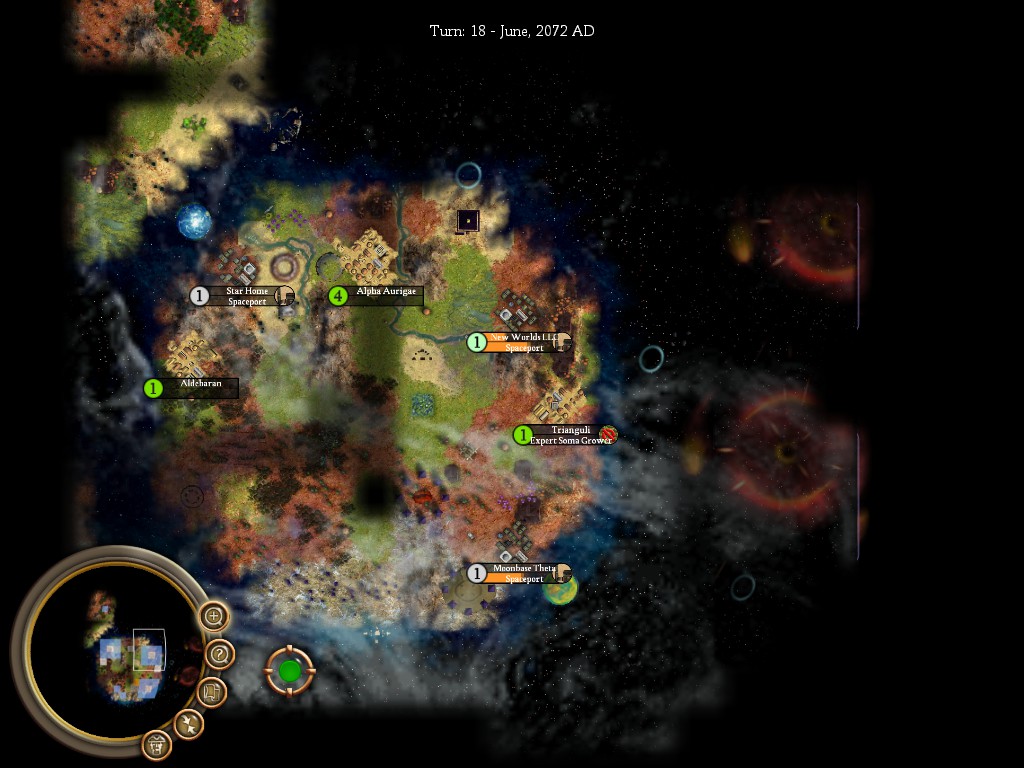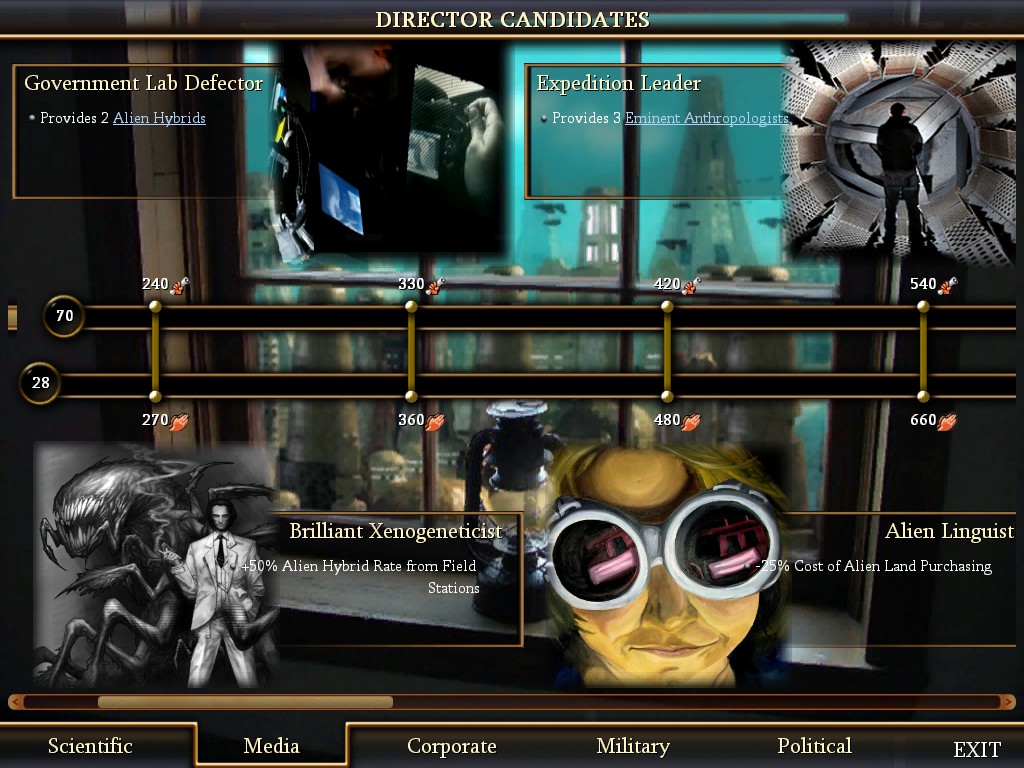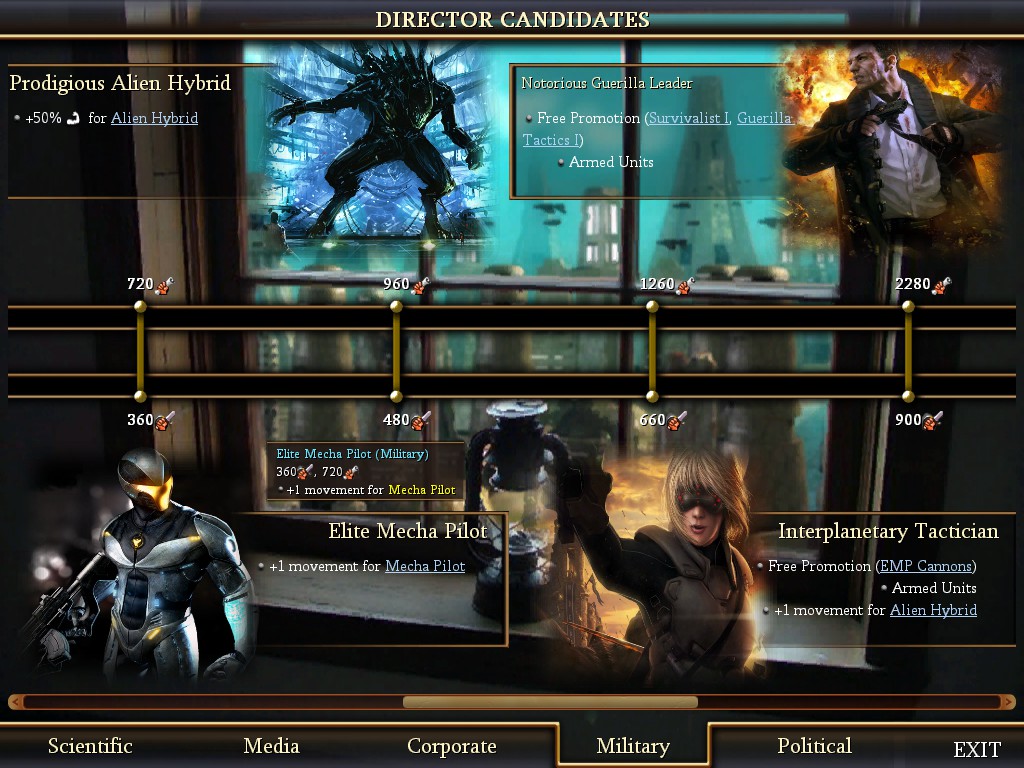 ​
Last edited: