Joined

Jan 4, 2004
Messages

1,021
Location
FINALLY!!
Today the 24th of may, it's exactly 5 months since I started the creation thread.It has taken very much time and work to finish this great project and I this would be nice to play.It's some small bugs that we can fix, specially the tech-tree.So here is a short history brief.
The History
Vietnam was, together with Cambodia and Laos, a part of the french colony in Indochina.The country was occupied by the japanese in WWII, and on this time decleared the Viet Minh-movement leaded by the communist Ho Chi Minh, Vietnam for independent.After WWII france refused to acknowledge Ho Chi Minh's government, and it broke out a war between the french and the vietnamese.This war ended with defeat for the french in the battle of Dien Bien Phu in 1954.An international deal shared then Vietnam in a communistic part in north and a non-communistic part in south.Almost immediately it broke out a civil war between the two countrys.From 1959 got the communistguerilla in south, that was called Viet Conq, help by North-Vietnam.
The americans was worried by the spreading of the communism, and sendt military help to the south vietnamese.Then the conflict built up in 1965, USA began to send troops.......
If you'd like to know something more about this war, check out these two links.
About the weapons used in the war.
http://islandcitytv.com/Honors/html/warAndWeapons2.htm
A project about Vietnam.
http://www.army.mil/cmh-pg/collections/VN-Studies.htm
The Scenario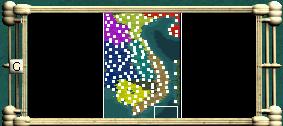 NOTE!!!This scenario requires
Civilization III Conquests expansion pack
and the
Conquests BETA Patch v.1.22
or later to play.
Alliances
ALLIANCE 1
Kingdom of Cambodia
Kingdom of Laos
Kingdom of Thailand
South-Vietnam
USA
At war with ALLIANCE 2
North-Vietnam
NEUTRAL
China
Khmer Rouge
Pathet Lao
Units in the scenario
USA-USA
NV-North Vietnam
SV-South Vietnam
CA-China
KOL-Kingdom of Laos
KOT-Kingdom of Thailand
KOC-Kingdom of Cambodia
PL-Pathet Lao
KR-Khmer Rouge
FOOT UNITS
NVA Infantry-NV
ARVN Infantry-SV
GI-USA
Heavy Machinegun-USA,SV
Green Beret-USA
Mortar-NV,USA,KR,CA,SV,PL
Vietconq-NV
SA7 Launcher-NV,KR,CA,PL
Light Machinegun-NV,KOC,KR,KOT,KOL,SV,CA,PL
Khmer Rebel-KR
Lao Rebel-PL
NLF Infantry-Communist governments
AATTV Officer-Civs with Strategic command building
S Korean Infantry-Civs with Strategic command building
Escorted Worker-USA,SV
MECHANIZED UNITS
Heavy Artillery-NV,USA,SV,CA
M113-USA,KOT,SV
M41 Light Tank-USA,KOT,SV
BTR60-NV,CA
T55-NV,CA
M107 Howitzer-USA,SV
T34-NV,CA
Flak Armour-NV,CA
K-63-NV,KR,CA,PL
PT-76 Light Tank-NV,KR,CA,PL
Patton-USA,SV
Soviet Rocket Installation-NV,CA
Mechanized Combat Engineer-USA,SV
Tank-KOC,KOT,KOL
AIR UNITS
MiG21-NV,CA
Phantom-USA
Huey-USA
Cobra-USA
B52-USA
Napalm Bomber-USA
Super Sabre-USA
SEA UNITS
Mech Landing Craft-USA,SV
Junk-NV,KOC,SV,CA
OTHER UNITS
Land Mine-NV
Fire Base-Can't be built by anyone.
General Information
- The scenario is in 121 turns.
- The VP limit is 100 000 points.
- 9 different civs.
- 7 new buildings.
- 38 additional units.
I think that was enough to know for now.
Credits
Scenario Creation:
Luddi VII, AK47, El Justo and Bobisback
Map:
El Mencey
Unit Graphics:
Hunter, Wyrmshadow, Timeline, Pesoloco, Ripptide, Smoking Mirror, SK138, Recon 1591, Balou, Wi1d, BeBro, J-S, Crist2000, TVA22, Sween 32, Kentonio, Firaxis.
Units_32 file:
Zulu9812
Building Graphics:
Ukas
Terrain Graphics:
Cordy and Kettyo
Leaderhead Graphics:
SpincruS
Playtesting:
El Justo, Osubaker, Bobisback and Luddi VII.
Thanks to all these peoples and to all they who have posted in the creation threads!!!



So to the goodies!

The Download
This is the first version.Later versions comes of course.......later!
The file is 31,5 MB.

It's a huge file, but you get payed for it when you play the scenario.

http://www.civfanatics.net/downloads/civ3/scenarios/VietnamWar.zip
EDIT:After the release it was discovered a lot of errors.So I took a closer look on it and fixed it.Here is a update of the BIQs and the text files.Just replace the text folder with the new one and the BIQs with each other.In the file it's also another BIQ VietnamWar SCO.In that BIQ it's the sea cut off, but in the other one, the sea isn't no longer cut of.
Please DL this.
Changes form version v.1.0
- Cobra, Mobile SAM and Flak is now movable.
- Have placed and deleted some units.
- Reduced the bombard strength of the Bomber.
- Fixed the previous errors.
- And some other things.
Here is the file:
VietnamWarUpdate
Any bugs, comments, suggestions or something else about this scenario.Feel free to post.