Joined

Aug 9, 2017
Messages

8,255
Location
Tomatekh's Timurids for Vox Populi
Does not need the original mod
Download base version here
Download 4UC compatible version here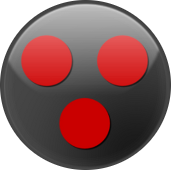 ​
Timur (Leader)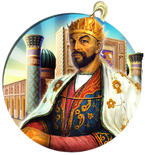 Jewel of the East (UA)
Gain Free copies of Buildings from captured cities in your
Capital.
When you Destroy a City, gain +1 to All Yields in the
Capital for every 2

Citizens lost.

Raze Cities at double speed.
Notes:
The captured buildings are Free, the same as if they were given via a policy or wonder, so they do not cost maintenance. If you already have a normal version of the building constructed in your capital, it will be replaced with a maintenance-free version.
Timur does not steal national wonders, world wonders, Corporation buildings, or unique buildings. A copy of the base building will be constructed instead of a unique one.
Buildings are stolen before they are destroyed in the city, so you are guaranteed to capture a building if it was there, regardless of if the building was destroyed in the conquest
Timur can steal non-unique buildings. This includes:

belief buildings (mandirs, churches, etc.)
policy buildings (monasteries, observatories)
zero capture buildings (walls, monuments, etc.)
mutually exclusive buildings (well/watermill, power plants, etc.)
Empire-Capped buildings (Guilds, Refineries, Recycling Centres, etc. Does not include National Wonders)
Registan (UW) (replaces Oxford University)
UW - Registan
(Oxford University)
Available at Education
Does not Require a University in the City
Must be built in the
Capital
Requires 35 citizens in Empire
production required scales with number of cities
+3

+3

+3

(up from 3

/3

)
+15%

Military Supply from Population.
-20% Science needed modifier
2 Great Work of Writing slots (+3

Science if themed)
Free Great Scientist
+50

Culture every time you research a technology, scaling with era
(up from 25)
-1
unhappiness from illiteracy
Unlocks 3 Unique National Wonders:
Ulugh Begh Madrasah, Sher-Dor Madrasah, and Tilya-Kori Madrasah​
Spoiler Registan Madrasahs - Credit to Hinin for the idea :
Tumen
(UU)
(replaces lancer)
Available at Astronomy
(1 tech earlier)
325

(25 cheaper than lancer)
35 CP
4 Moves
Can move After Attacking
-25% penalty vs Cities
(instead of -33%)
Mobility Promotion
(+1 movement)
Ghazwa Promotion
(Gold from Attacking cities and killing units)
Requires Horses​
Spoiler More Unique Components compatibility :
Credits:
Civitar: Kalle Icon
bouncymischa: Kalle graphics
Janboruta: Icons
Leugi: Leaderheads and models.
Janboruta: Timur leader graphic, Tumen and Farsakh Cannon icons.
danrell: Model for the Tumen adapted from his Civ V China unit pack.
Firaxis: War Theme (Crossroads of the World Civ IV scenario).
Moriboe: lua, Tumen icon
Mosile: Registan icon
FramedArchitect: lua help.
Loreena McKennitt: Peace Theme.
Tomatekh: All code and art otherwise not listed.
Lastsword: lua coding
Pineappledan & Adan_eslavo: VP compatibility
Asterix Rage: Promotion Icons
Last edited: