Joined

Aug 9, 2017
Messages

8,654
Location
PREFACE:
The art and code for this mod is the work of Pouakai, Sukritact, Janboruta, and many more, as part of their larger
Greek Split
mod. The use of these assets has been granted by Pouakai and Janboruta, but approval from Sukritact is still pending. Should Sukritact, or any of the other original mod creators, withdraw their consent, I will immediately pull this from the forum.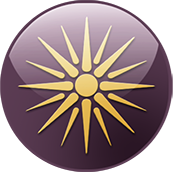 Macedonia
, led by Alexander the Great
Does not require
original mod
Download here
​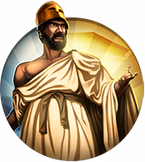 Leader:
Alexander
(top left)
UA: Hellenistic Age
+1 Aura Range and +5% Strength to your Great General. Can only have 1 Great General at a time. Cannot Expend GGenerals to build Citadels.
Whenever a new Great General would be born, your current Great General gains +5% aura Strength and a large sum of Golden Age Points instead

Max of +50% Aura Strength
400 GAP, scaling with Era and Game Speed

Cities generate +1 Culture every turn During Golden Ages, scaling with number of occupied cities.

Base 1, plus 1 Culture in all cities for every annexed/puppeted city on empire
Pericles
(top right) replaces Alex as leader of "Greece". Greek UA renamed to "Delian League", but otherwise Greece is identical

UU1: Hetairoi
(Horseman Replacement)
Unlocked at Military Theory
90

production
15

CS
(up from 13

)
5

Moves
(up from 4

)
Great Generals I
Stacked Great Generals Movement
Requires Horses

UB: Basilikoi Paides
(Barracks)
Unlocked at Military Theory
110

production
1

Maintenance
+1

, +2

, +1


+1
Great General Point per turn
+20 XP to military units trained in this City
+1 Supply Cap
When you construct a Unit in this City, gain 25% of

Production as

Culture.
-1
unhappiness from Distress
Credits:
Pouakai: Base Code.
Janboruta: Art (All icons).
JFD: Lua.
Tomatekh: Lua (E&D).
Wolfdog: Unit Model.
einayim: Text (Civilopedias).
DarthKyofu: Text (Civilopedias), TSL Values.
GPuzzle: Lua.
CharlatanAlley: Dawn of Man voiceover
Vangelis: Alexander War Peace & Theme ("Titans" & "the Drums of Gaugamela")
Sukritact: Delian League (Greece) Map
DJS Henninger, Walter Hawkwood, and Anno 1404: Katoikia model and icon
Danrell: Stratego Unit Model
Pineappledan: VP compatibility
Asterix Rage: Unique Promotion icons
InkAxis: DLL code functionality
Last edited: