Joined

Jan 10, 2018
Messages

257
Location
Zimbabwe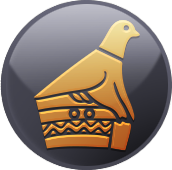 DOWNLOAD
​
Leader - Nyatsimba Mutota
UA -
Kalanga Legacy
Cities gain

Production from unique improved Resources nearby, scaling with Era.
Receive a Trade Route slot for every 4 improved Cattle resources.
Mines and Pastures provide +1

Food, +1

Gold, +1
Border Growth.
UU -
vaNyai
(Pikeman)
Unlocks at Steel
135

19

(+2)
2

moves
Formation I promotion
Rozvi Bull Horn Formation promotion: Flank attack bonus increased by 25%.
Kutema Ugariri promotion: Upon reaching level 5, the Unit gains the one-time ability to place a Cattle Pasture on a resourceless plot within 3 tiles from the nearest City. The tile permanently gains +1

Culture and is claimed if in neutral lands. Promotion is kept on unit upgrade.
Spoiler Kutema Ugariri details :
UB -
Zimbabwe
(Castle)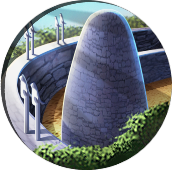 Unlocks at Chivalry.
300

, 1

maintenance.
+2

Gold to international Trade Routes.
+1

City Defense for every Trade Route to or from this City.
+1

Science for every 3

City Defense
.
+1

Production to nearby Quarries,
Mines, and Pastures
.
+8

Defense, +150 HP
Reduces the city's damage taken from attacks by 2.
Military Units Supplied by this City's population increased by 10%.
Contains 1 slot for a

Great Work of Art or Artifact.

Empire Size Modifier is reduced by 5% in this City.
---
More Unique Components
UU2 -
Zvigidi
(Commando)
Unlocks at Railroad.
500

(-20%

)
30

(-2)
3

moves
Ignore Terrain Costs, +25% when Attacking, Brute Force, Commando, Reconnaissance, Scavenger.
Can move after purchase.
Chimurenga promotion: +30% Combat Strength and +10 HP healed in friendly territory.
Gun Trade promotion: +2% Combat Strength for every owned international

Trade Route (max +20%).
UB2 -
Rambatemwa
(Zoo)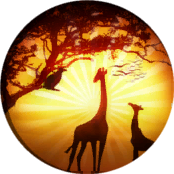 Unlocks at Scientific Theory
Does not require a Circus in City
810

(-10%), 4

Maintenance (-1)
Upon construction it places and connects a copy of the Wildlife luxury resource on an unimproved Forest or Jungle tile (if no eligible tile is available a new Forest/Jungle tile is placed on an empty tile).
Every turn there is a 3% chance Wildlife spreads to an adjacent unimproved Forest or Jungle tile.
Spoiler Wildlife Resource :
+500

Science when completed.
Nearby Jungle and Forest tiles gain +1

Culture,

Faith
and

Tourism.
Completing a Trade Route originating here and targeting another Civilization triggers a (or strengthens an existing) Historic Event.
-1
Unhappiness from Boredom.
-1
Unhappiness from Urbanization.
---
Credits:
Sukritact: civ, leader, Zimbabwe UB art, text from MC's Zimbabwe mod, Zvigidi icon and model from The Ashanti mod, icon for Wildlife resource
LS: vaNyai icon from LS' Zimbabwe mod
RawSasquatch: Rambatemwa icon from CL's South Africa mod
hokath: curator of previous Zimbabwe's VP version
Gwennog: promotions icon art
pineappledan: design help
Jarcast: design, code, Njelele icon
Feedbacks are welcome

Last edited: