Joined

Dec 4, 2006
Messages

9,908
I actually wanted to continue my FFH adventures, but decided to take a break from FFH and play a game of Rhye's. So, I'm playing the RFC: DoC modmod by Leoreth. Marathon speed. I've made some minor changes to the mod, but nothing too drastic. The most important one is that Courthouses now grant +2 stability, instead of +1.
In year 610, the emperor Herakleios came to power in the Eastern Roman Empire. He managed to defeat the usurper Phokas and restore the control of Constantinople over Syria, Palestine and Egypt.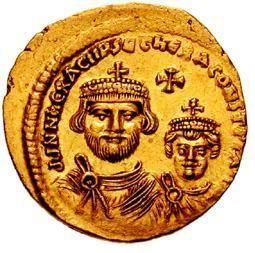 Herakleios and his son, Constantine (Konstantinos).


There still were significant problems with the Empire, however. During Herakleios' war with Phokas, all Italian territories with the exception of Southern Italy, where Herakleios managed to restore Neapolis to the Empire, were conquered by the Langobards, and a new resurrection in Northern Africa left the Exarchate of Carthage de-facto independent.
The territory of the Eastern Roman Empire.


(Note: In RFC: DoC Byzantium already starts without Western North Africa, and the scale doesn't allow to represent Ravenna).
In the year 612, Herakleios successfully campaigned against the peoples of Caucasus and razed their outposts.
By 628, new raiders from the South appeared at the Roman borders.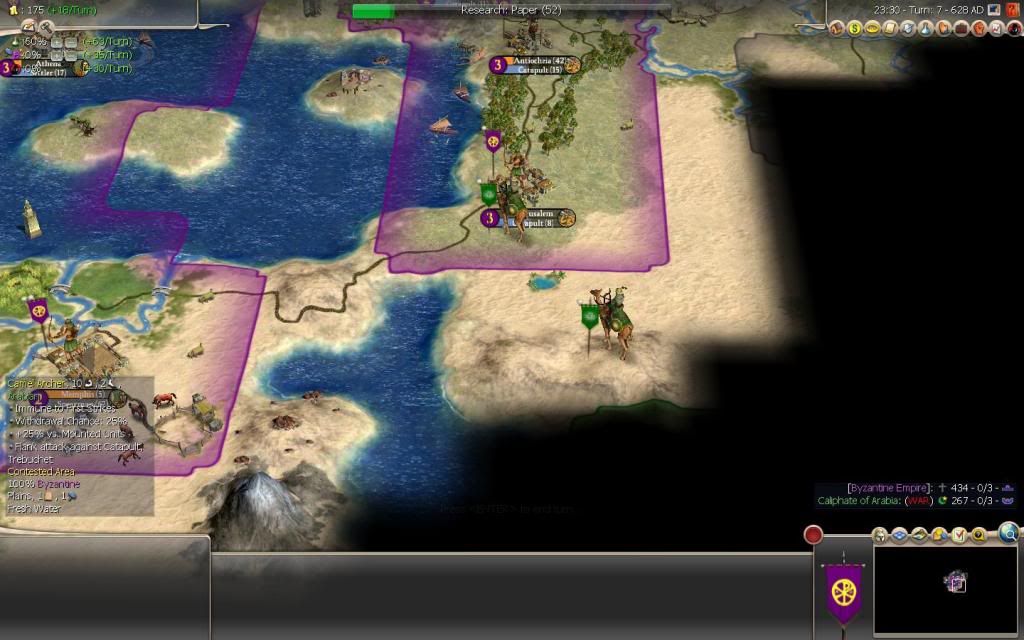 At first, the armies of Egypt had some success fighting them.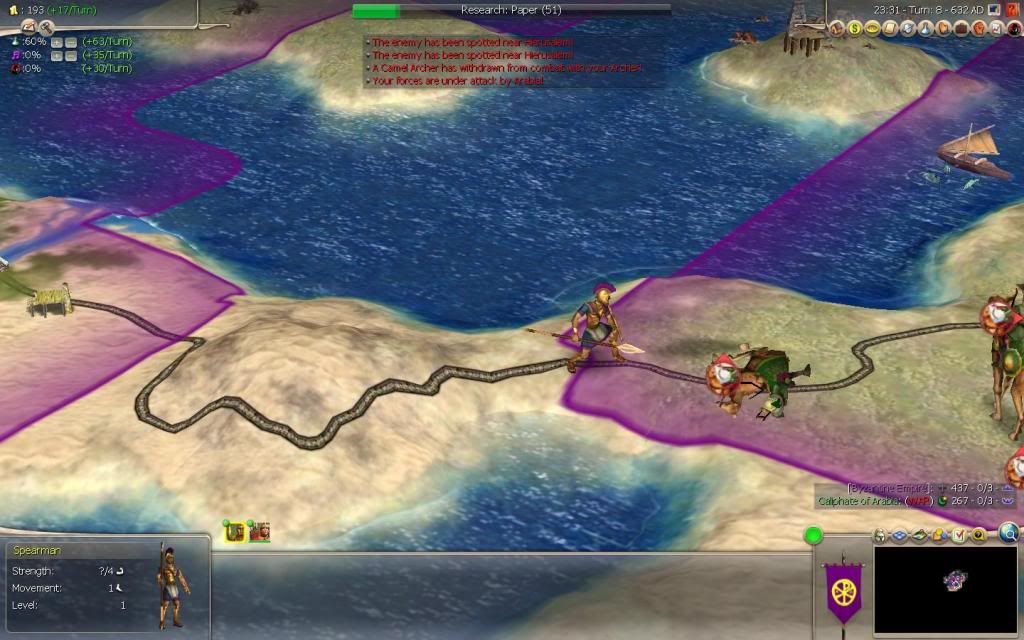 But soon, the new threat - the Arabs, the sons of Hagar, conquered Persia, that since Herakleios' victory was weak and torn by constant civil wars for the throne. Also, the Avars in Caucasus raided the Roman territory. They were defeated (as you can see), but Herakleios was unable to prevent Syria and Egypt failing to the Arabs.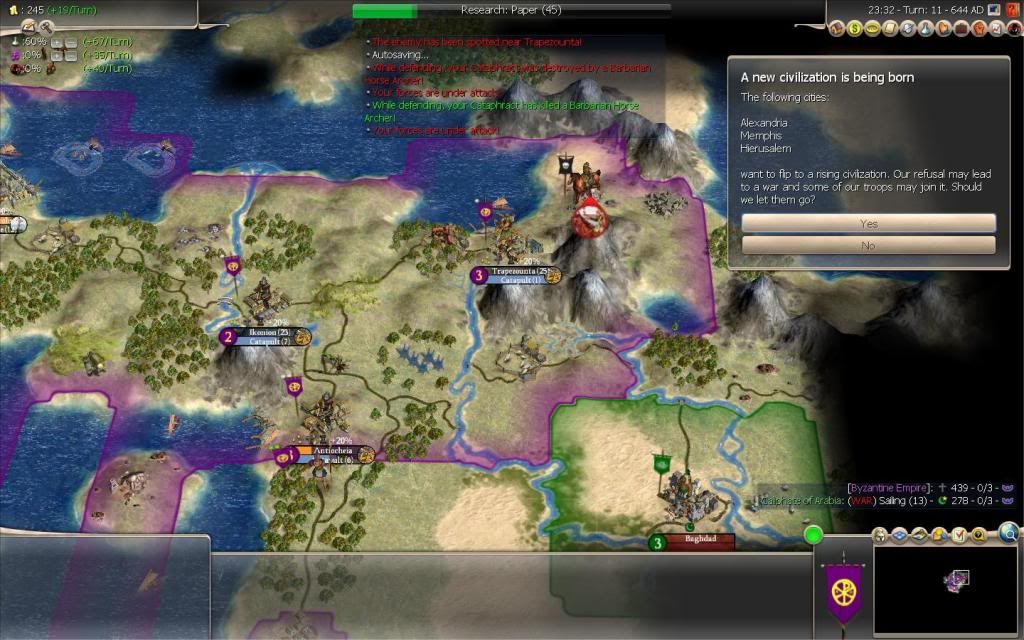 In 644 AD, Herakleios died a broken man. The Arabic conquests undid almost all his reconquests - only Antiocheia was saved. The classical culture of the Empire underwent a severe disruption, and the economy contracted. In 640, the Empire was only a shadow of itself compared to what it was in the reign of Maurikios. All the efforts of Byzantine state and society were redelegated to military defense.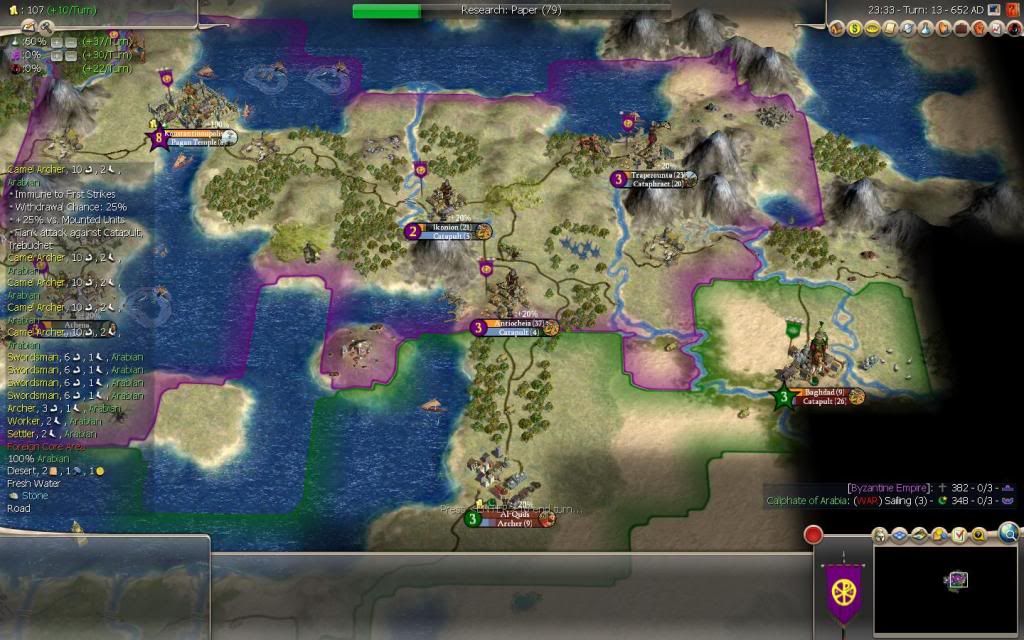 He was succeeded by his son, Constantine III.
Constantine III