Joined

Aug 9, 2017
Messages

8,657
Location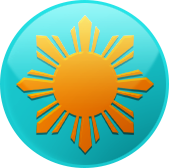 Colonialist Legacies' Republic of the Philippines - led by Jose Rizal
Original mod
Download (does not require original mod)
​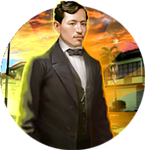 UA - Pearl of the Orient
Receive a free Trade Unit at Trade.
Trade Route Origin Cities gain 20% of the Target City's specific

Production Progress each turn, increasing by 10% per Open Border Agreement with the Target Civilization.
Both you and your Trade partners gain

Culture when either of your

Trade Units move through the other's territory.

UU - Katipunero
:
Available on adoption of any Industrial Era Policy Tree
600

Production cost
35

CS
3

Movement
Ignores Terrain
Gains XP from revealing tiles and pillaging tiles
+25% attack
Commando
"
Katipon
" - Available at unit level 1 - +15% Unit Production when garrisoned in a city
"
Kawal
" - Available at unit level 3 - +15%

Strength in Friendly Territory
"
Bayani
" - Available at unit level 5 - Adjacent Units gain +15%

Defense​
UU - Balangay
Available at Trade
Gain a Free Balangay whenever a Sea Trade Route is completed
5

CS
4

Moves
Can enter Deep Ocean
Can be expended in any friendly city for 25

Food and

Culture
Gains Experience by Exploring, increasing the amount of


yields when expended, and spawning a
free Settler
unit at level 4​
Spoiler 4UC Compatibility :
Credits
:
JFD: XML and Lua; Concept.
Neirai: XML and Lua help.
TPangolin: Art, Concept.
Knightmare: Katipunero and Rizal icons.
Charlatan Alley: Voice Acting.
Viregel: Civilopedia Entries.
Filipino Singkil: Peace/War Music inspiration.
Pineappledan: 4UC concept, SQL, and Lua
Asterix Rage: Unique Promotion art
Wolfdog: Lantaka unit model
Cardboardmech: Lantaka icon
C. Roland: Balangay unit model

HungryForFood: DLL integration
Last edited: