Joined

Dec 4, 2006
Messages

9,908
Winter holidays have arrived, and I have the time for a FFH story again. That time, it'll be the Kuriorates, a multicultural people lead by a child whose soul is merged with the soul of a dragon. That dragon actually exists as a unit, though most games don't actually see the extremely late-coming Eurabates.
On a Standard map, they can found only three "true" cities, but their radius is increased from 2 to 3. All other founded or conquered cities will be "settlements" that don't grow or build anything. However, if you hire a settlement specialist (only one is possible) which produces gold, research or culture, he'll work as usual - nice if you capture a settlement with some buildings already built or use your Priests to build a Temple there.
Mostly gameplay narrative, Emperor level, Turinturambar's AI with modifications, no AI minimum levels, no Vassal States, no Acheron, no Orthus, Living World. I really need to update to Tholal's AI, but I don't like the prospect of merging my small personal changes there.
Anyway, let's start.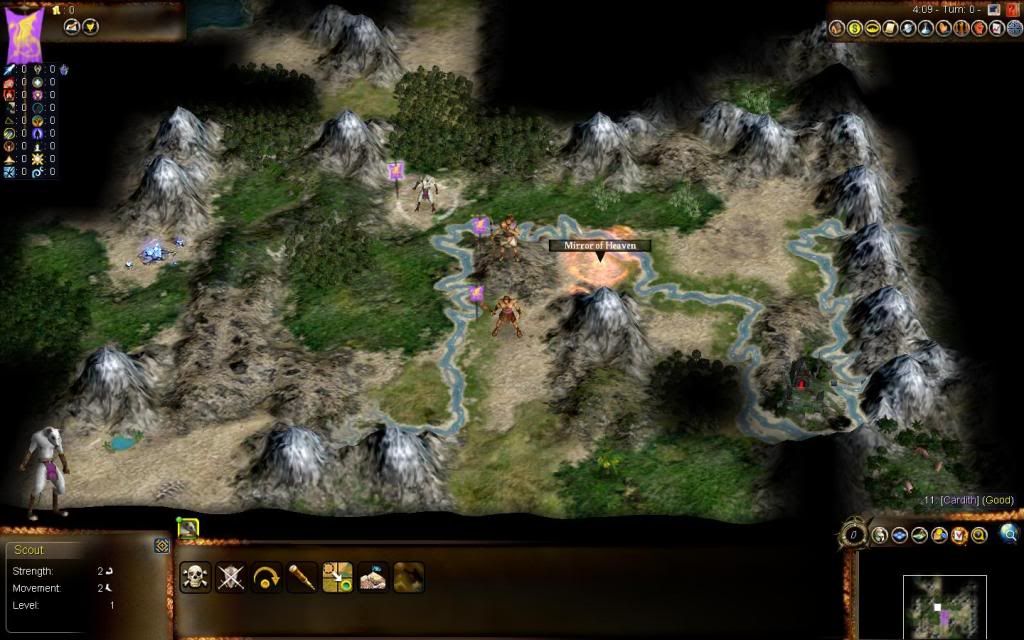 The people of the Golden Dragon are blessed with a great starting position - forests, hills and floodplains will definitely help Cardith in bringing his vision of a nation where everyone, regardless of their race and religion, contributes to the society, creating a people whose culture is envied by the whole world.
Also, the Musteval recon line is rather cute.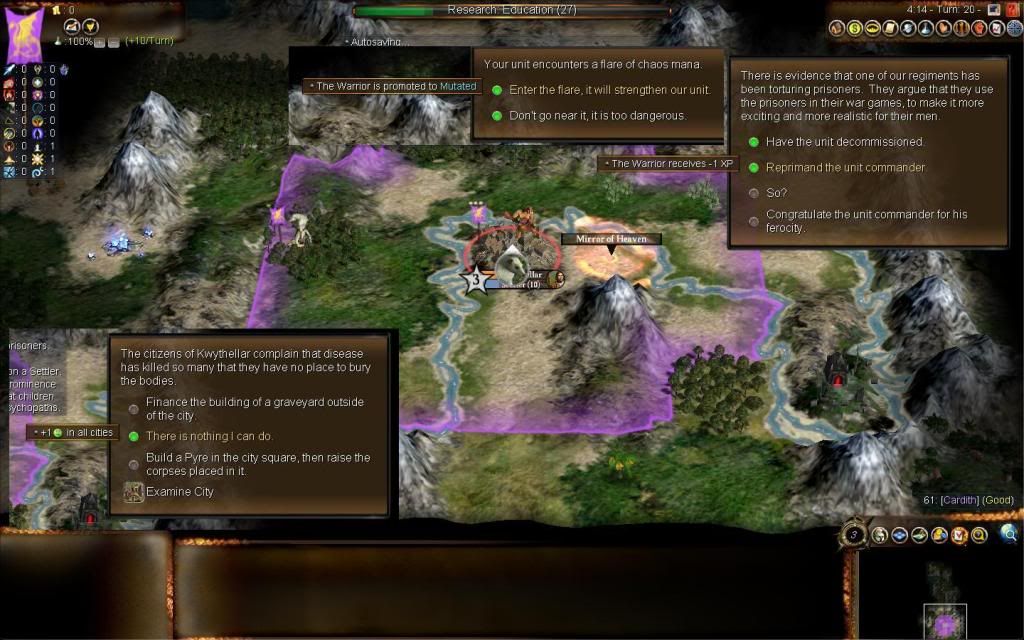 Cardith knew the dangers of Erebus well. Wild, barbarian orcs threatened to destroy his multicultural dream. Therefore, he ordered his people to recruit Warriors before attempting any settling expeditions. He gladly saw that a flare of Chaos mana made his units more sturdy. He was unhappy with a unit which turned out to engage in torture, but every man was important in these early days of survival, and so, the unit was kept. His heart ached for his ill people, as disease hit the floodplains, but he knew, that the future may being even harder tests.
On turn 21, a band of tigers eats our cute mousy scouts. Other attempts to send out scouting parties resulted in them meeting the same fate.
Finally, we're able to establish a second city.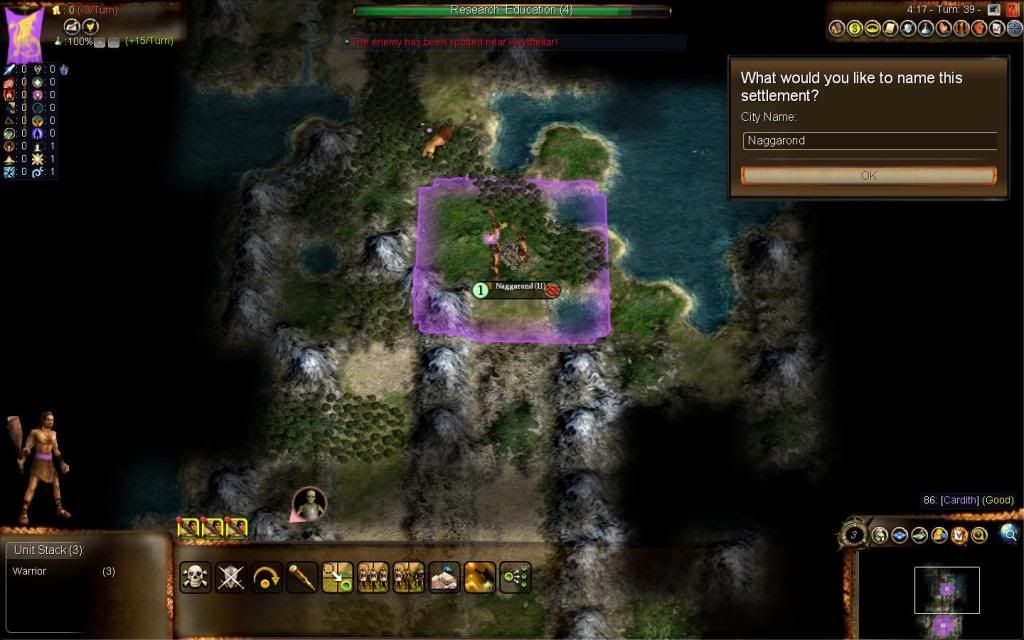 Grassland, lakes, seas and pigs. Not that great, but it's fine.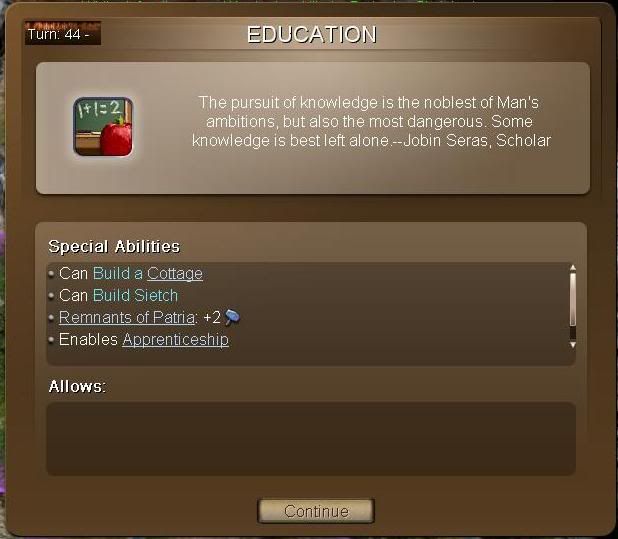 The Kuriorates research Education. Cottages will be very profitable in these floodplains.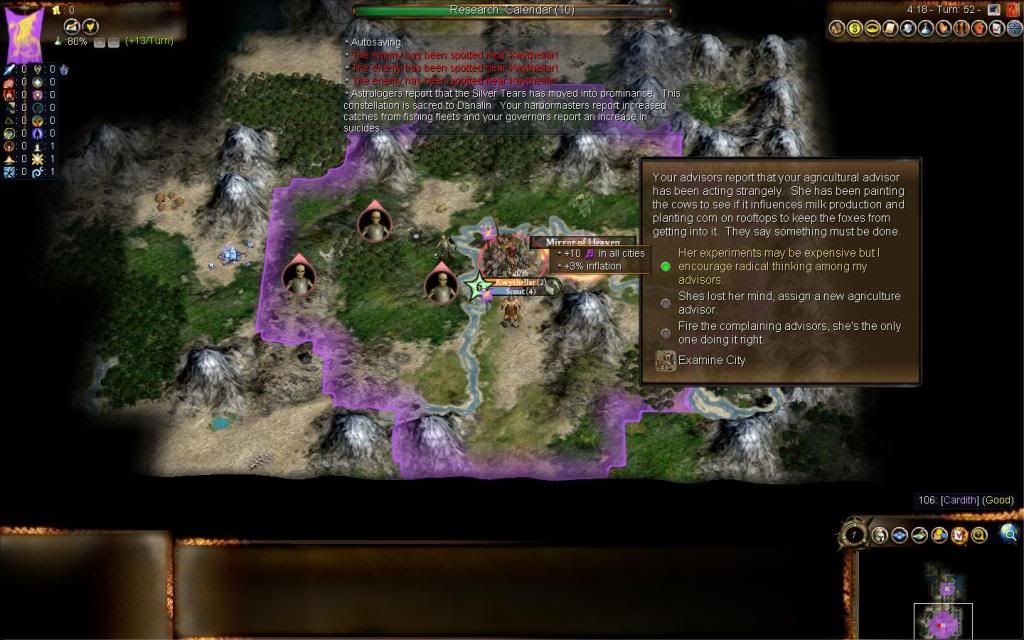 Cardith was being tolerant of the differences between his people - even when they proposed extravagant methods of increasing milk production.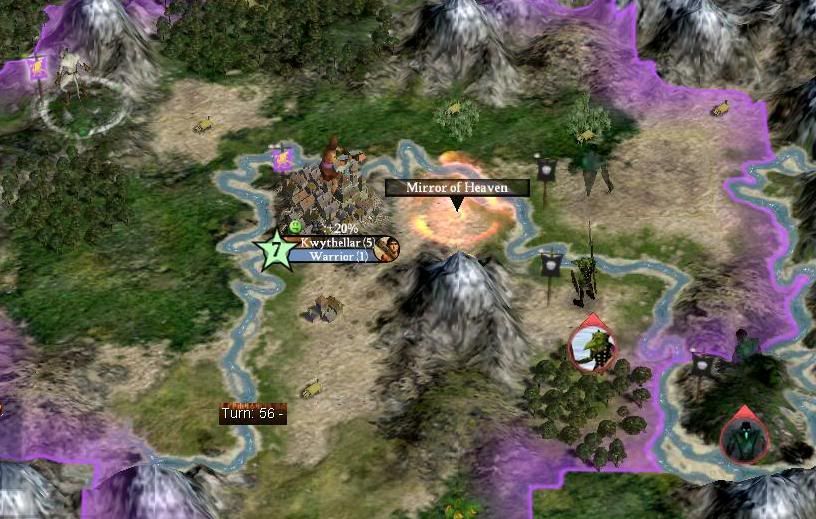 These were harsh times, as goblins and horrible creatures of death descended on Kwythellar. The defenders of the city, however, proved themselves to be brave and strong.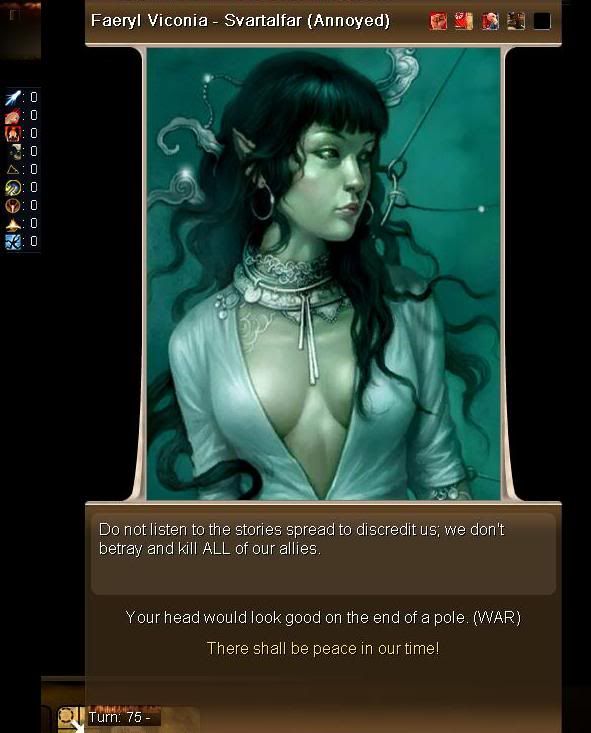 I always liked Faeryl's first contact diplo quote.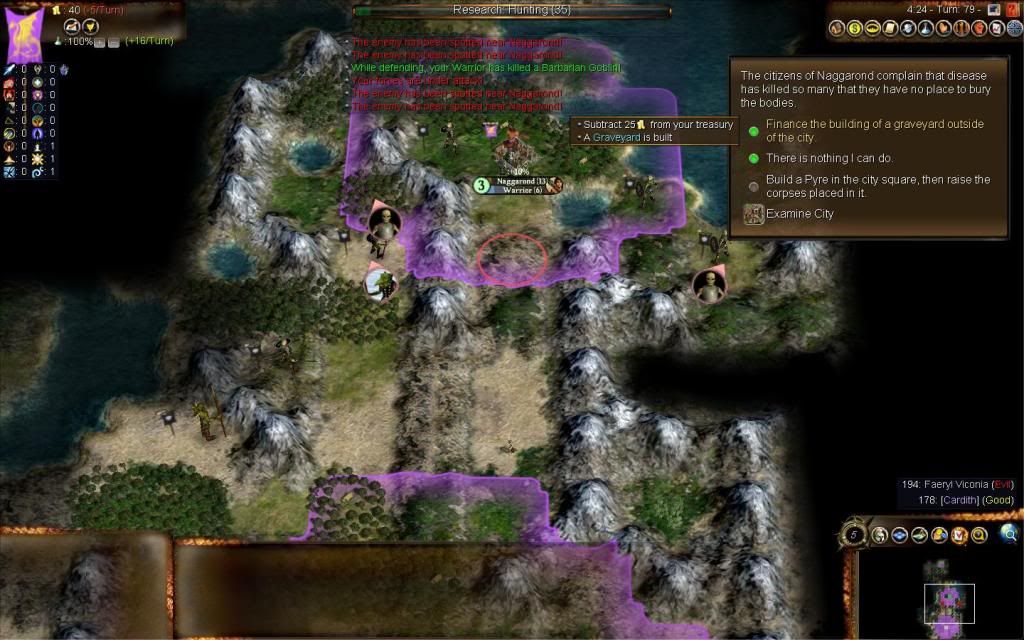 Usual stuff for poor children of the Dragon. Barbarians and diseases.
On turn 86, the AC reaches 10. Two turns later, in decreases because of a prophecy that a child destined to be born in Naggarond will bring peace to the world.
Turn 92 - time for a trait change, since we're Adaptive. The Kurios are now Financial - with all these floodplains, it's a nice choice.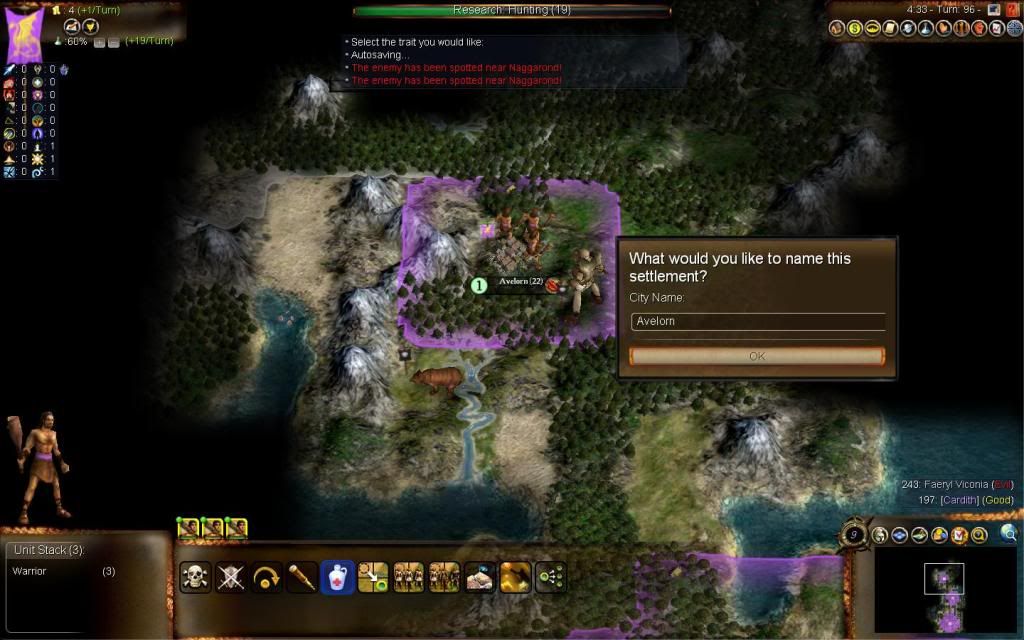 And our last proper city, at the Svartalfar borders. As I found out later, there were better options in the west of our capital. But whatever.
And a settlement, built to link our territory.
To be continued.
Last edited: