Joined

Dec 4, 2006
Messages

9,908
Summer has come, and with it, another one of my stories. Emperor, Classical start, no vassal states. My usual style.

The land, long covered in snow, had recently woken up from its slumber. The Dark Elves, long
forced to make their meagre living in freezing cold, are beginning to set up the beginnings of large, forested cities. They are led by Queen Faeryl Viconia, who is famous for her beauty, paranoia and xenophobia. She thinks that the Svartalfar, ruled by her, should dominate Erebus, just like she rules over Svartalfar.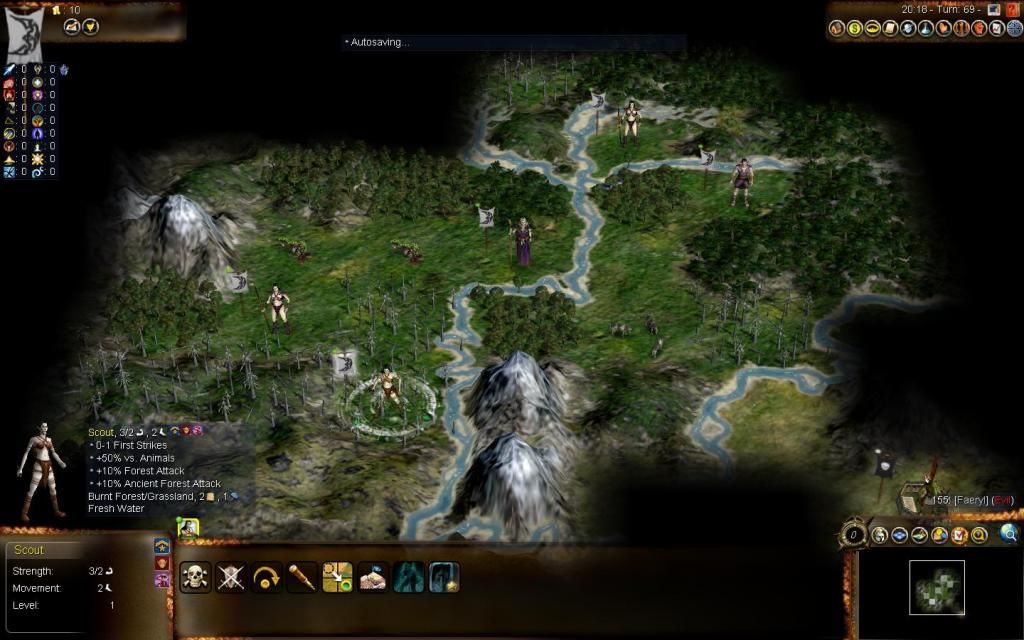 Desert lies to the west of our land.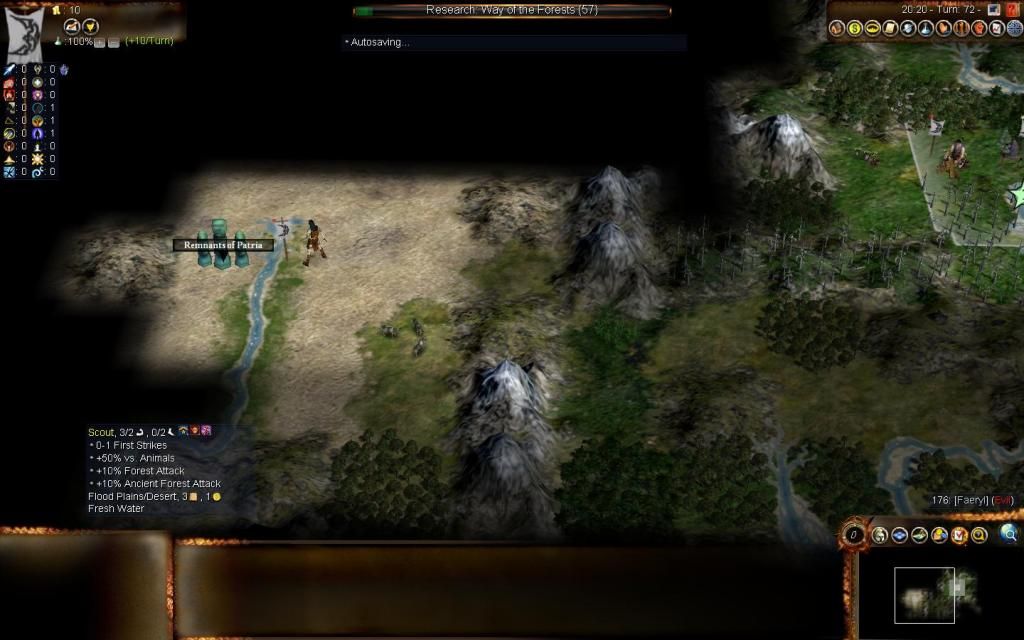 Faeryl didn't like the leader of these self-righteous desert scum at all. Unlike the elegant pale skin of her people, their skin was dirty and dark. They scoffed at the elegance of Svartalfar buildings, on the art of deception and treachery the Dark Elves value so much. She plans for the desert people to be on the receiving end of the Svartalfar treachery one day.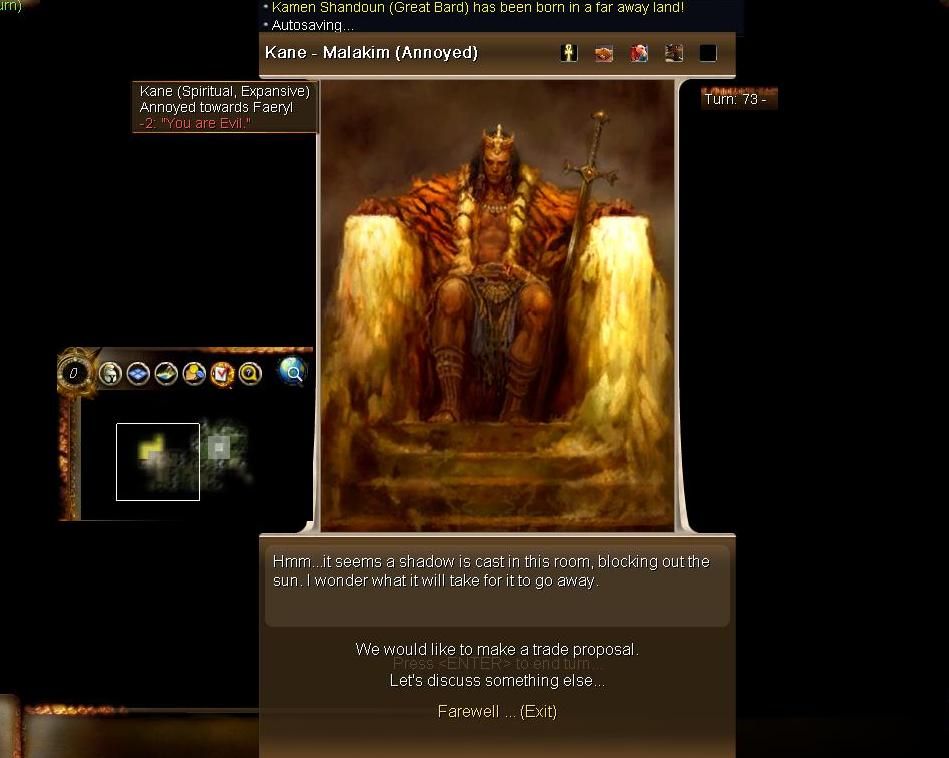 Our civics.
Our scouts are infected by a horrid disease. Guess that's what you get when you explore too close to the land of Kane's desert scorpions.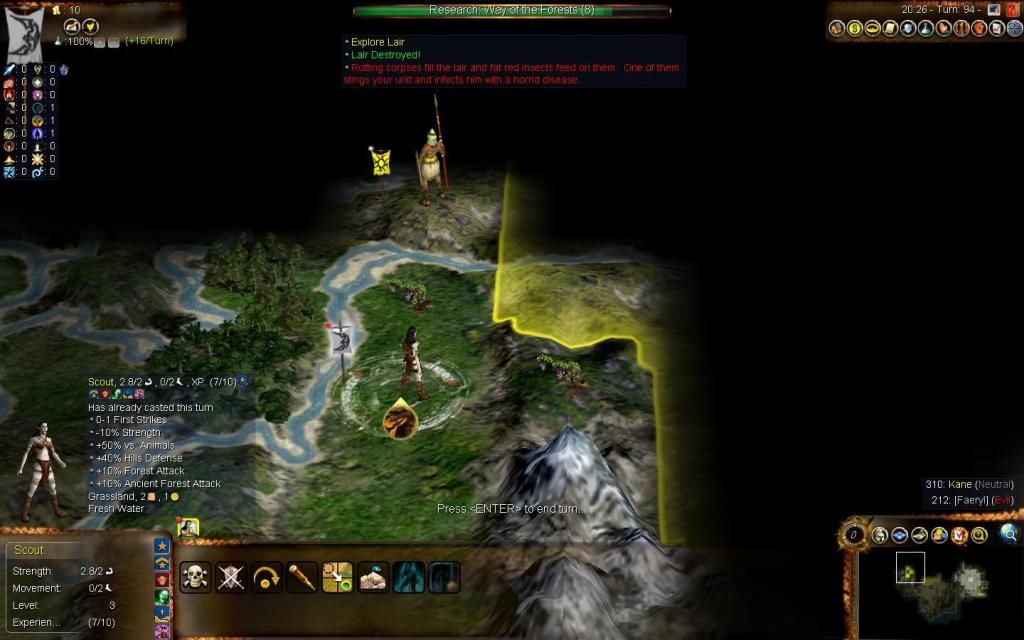 Spectres, as usual. They are dealt with Warriors. The Dark Elves don't fear any creatures, since they know of the arcane mastery of their Queen.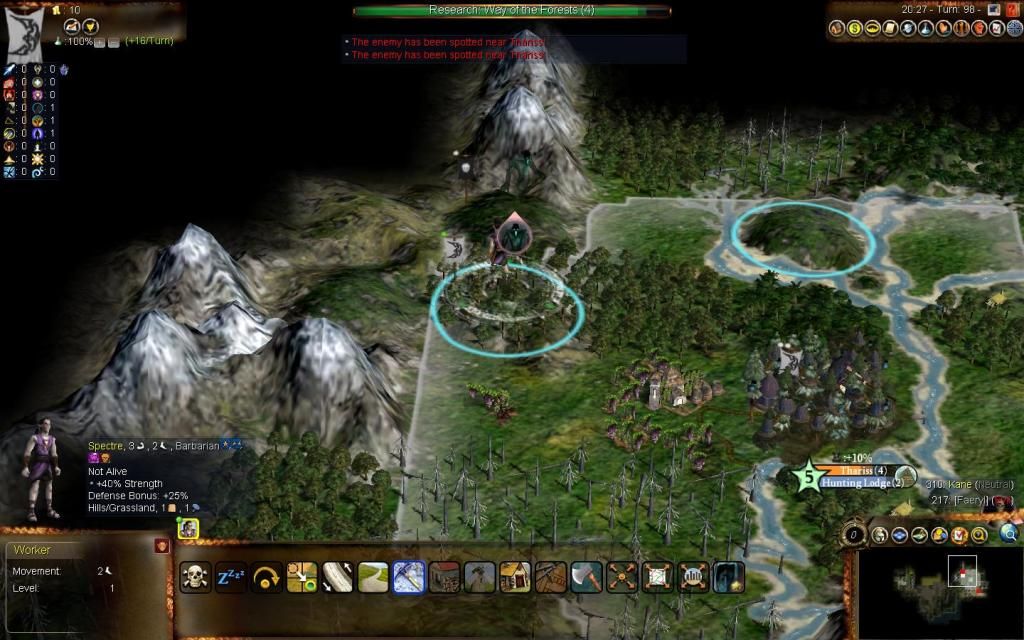 Esus is the patron god of our people, but until we research the ways to follow him, Leaves is fine enough.

Last edited: