Joined

Aug 4, 2006
Messages

1,681
GameNES3: WASD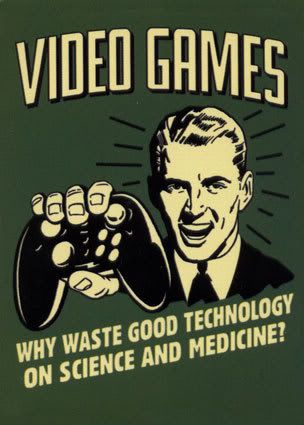 ​
Orders are Due:

Friday, February 6, 2009 1800 PST
Introduction
: I like these small, simple NES, where players can be something other than nations, doing more than diplomacy and armed conflicts. I enjoyed playing GameNES: Insert Coin by Luckymoose, and I asked his permission to continue it. There are few changes, but they are only derivations from to the original ruleset. Propz to him.
Announcement
: Due to simplification issue and equal field for players, the only console available is PC for now. However, consoles may be developed later. Current tech level is at OTL 2009.
Orders is recommended to be with the title of "GameNES3: [Company Name] Orders"
Also, if you've written stories and want some bonuses for them, the provide me with links to the stories in the orders as well. Else, I cannot guarentee that all stories will be given considerations.
Rules
Economy
: You can make money by selling your games, consoles, misc. products, research grants, subsidies, etc. Big companies can fund your new projects and buy exclusive rights to your studio. You can also take out loans at banks.
A price chart will also be made and updated as things go along. All money is represented by economic credits (c). All incomes are subject to change at various moments.
Game Studios/Companies
: This is the studio you run. You make games and possibly with enough money a console of your very own. Every thing you do is around your game studio/company.
Stories
: Stories to this NES are the back bone of it. Stories are your main way of telling me what you are doing. Besides short orders. In these you do everything from Press Conferences, Advertising, Website Announcements, and other things. Remember, they are the most important factors in this NES. Money isn't everything.
Updates
: They will be overviews of companies' performances in news-like format. One update will cover a single quarter, and at the beginning of every year, there will be a special update covering a gaming convention/expo. During this time, there will be Game of the Year Award with bonus package of 10c.
Note: I will try to keep 1 update per week.
----------------------
Games
: These are your main source of income and the way to make them is with money and stories. The way these develop is based on the age old projects system. I will give you both time and investment scale (investment|time) for development in the form of turns to complete and money required. You may speed up the process by investing 1c for every time scale. They sometimes might not be the best idea, but will be useful for meeting deadlines. As general trend, the more you speed up, less the quality, but there can be exceptions. For example:
Awesome Game 2 (0/7|0/6|# of employees) <- This means that the project will require 7c to finish and will take 6 quarters to complete. If I spend extra 1c then the game will be completed in 5 quarters.
PM me the ideas and I will give you the time and investment scales.
Advertising
: This is done, backed up, expanded with money and stories. There is no set amount, but credits you invest and the idea of the advertisement will determine its effectiveness.
Confidence
: This is the confidence of your employees. This is affected by few things: income level, success of sales, direction of development, and other various X-Factors. You can come up with different ways to affect this stat. This has direct impact on the performances of your employees. Confidence is on a slider of 1-100%. The lower the worse, the higher the better.
Employees
: How many employees are on your payroll. For every 1, upkeep will cost 1c. You can simultaneously work on the number of projects equal to the number of your employees. Having more than 1 employee on a project or a game will shorten the time it takes to develop the said project/game. You can even develope a character through stories for a bonus.
Skill Level
: This is a very important stat; it too, like confidence, will impact the performances of your employees. The rating of your game will be impacted directly by the skills of your employees and your game ideas. Although this cannot be raised directly through money, there are ways to indirectly raise this stat. This might reduce investment and time costs on projects/games.
Technology
: There will not a set tech tree, but instead, players will be able to create their own technologies to improve their companies and products. Name the project, provide me with a description and its intended purpose(s), then I will give you a stat that is similar to your games. They can be varying from sound engine to graphics card; or anything else! You can trade technologies or cooperatively work on them.
Reputation
: How well known your company is. It will be represented by percentage and a region (see below); 0% is unknown company and 100% is a company even infants who don't even know about games know about. This is a marketing stat and can be raised by advertisements. Higher this is, more income. For every 5% above 50%, you will get +1c.
Region
: Your company in America won't be so famous in Japan. In order to expand your market to another, you must invest 10c. Think of these like branches of business.
Customer Rating
: This is how much your customers like your company's products represented with numbers from 0 through 10.
Upkeep
: In addition to employee wages, you must pay 1c for every projects running as upkeep.
Remeber, most of these stats are relative to other companies!
New Company Template
:
Studio Name:
Head of Studio: Name/Player
Income: 10c
Upkeep: 1c
Reputation: 50%
-Region: Starting Location
-Avg. Rating: 50%
Employees: 1
-Confidence: 50%
-Skill Level: 5
Technology: None
Games: None
New Game/Project Template
:
Name:
Type: RPG/Shooter/Sound/Graphic/etc
Development Status:
Description:
Credits and thanks to: Luckmoose, for allowing the revival of GameNES.