"The Mars, the red planet. Potentially the new home of mankind. After years of failed missions, the humans begin to colonize the planet. Brave men, lionhearted women and mad scientists are looking towards a vague future. Will they succeed at building a new society? We'll see it. YOU'll see it!
The Mars. Now!"
Attention: Developement of this mod is pausing for an undefined time.
Download
Date uploaded:
Monday, November, 16th 2015.
Mod Version:
v04
Mod Patches:
Patch E
, description see below. Main download does not require this patch, but the alternative download does.
Civ version needed:
Beyond the Sword 3.19
Multiplayer compatible:
Yes
Mac compatible:
No, sorry
Patch E:
Patch D:
Patch C:
Installation
Unzip the file (right click -> "extract here", or a similar wording). Put the extracted folder into your C:\Program Files\Firaxis Games\Civ4\BtS\Mods folder. Make sure that the name of the folder "marsjetzt-v04" is NOT changed. Make also sure that there is no second folder with the same name in this folder. If so, move all the content from the second folder into the first folder.
To start the mod, i would suggest using
Just Another Mod Chooser
.
Clicking on one of the maps will not work.
v03 was removed after 9460 downloads.
For version history see
this post.
What is "Mars, Now!"?
"Mars, Now" is an total conversion of the normal BtS-game.
Don't ask, what has been changed.
It's better to ask, what hasn't been changed

.
...and yes, i loved the "Mars, Now"-scenario from Civilization 2

.
What does it have?
- 15 playable civilizations with (most of them) 2 leaders from the great artists here from CFC
- Totally new units, all with art from the great CFC-artists
- Totally new buildings, and some with new art, also from the CFC-artists.
- Totally new tech-tree
- New resources, again with art from here and from my buddy [VK]
- 2 new victories: Independence-Victory and Evolution-Victory
- New corporations, 3 new religions (shintoism and 2 completly new)
- Settler-Restriction through oxygen and water (and ice) for more realism!
- and much more, like terraforming. For details/changes please look into the "Mars, Now!"-civilopedia-entry.
What does it not have?
- UUs + UBs: Not enough ideas
What's to do?
- Balancing. Really nothing is balanced.
- Events have to be changed
- And the diplomatic text
- Civilopedia has to be filled
- Quotes have to be translated
- New ideas have to be implemented. If you have ideas: Let me hear it

! I can do some things, but not all, i'm not Kael or Rhye.
Planned ideas
- mercenaries have to be implemented
- CO2-Counter would be nice (maybe i can steal a bit from FfH2

, when i begin messing around with the SDK), also other terraforming-variables (temperature, magnet-field, etc)
- more/better terraforming
- trading with earth
- maybe different starting-time for every civ, like in Rhyse & Fall (would have to be random, but seems very, very difficult)
All ideas aren't very simple, but i'll have to see

.
Problems?
- Some mathematical error, when farms are build in sand/magnet-storms
Please report all bugs. The mod should technically stable now. No reoccuring crashes are known.
Language support:
- Only English and German, but it works with French, Italian and Spanish together.
- If you have a good synonym for some of the stupid names, please suggest it

.
If someone is interested, the German thread is
here
.
For modders:
I've created a hell-like chaos in my files. If you want to know something, or you want something to be extracted for your mod or as a component, please ask me.
Pictures: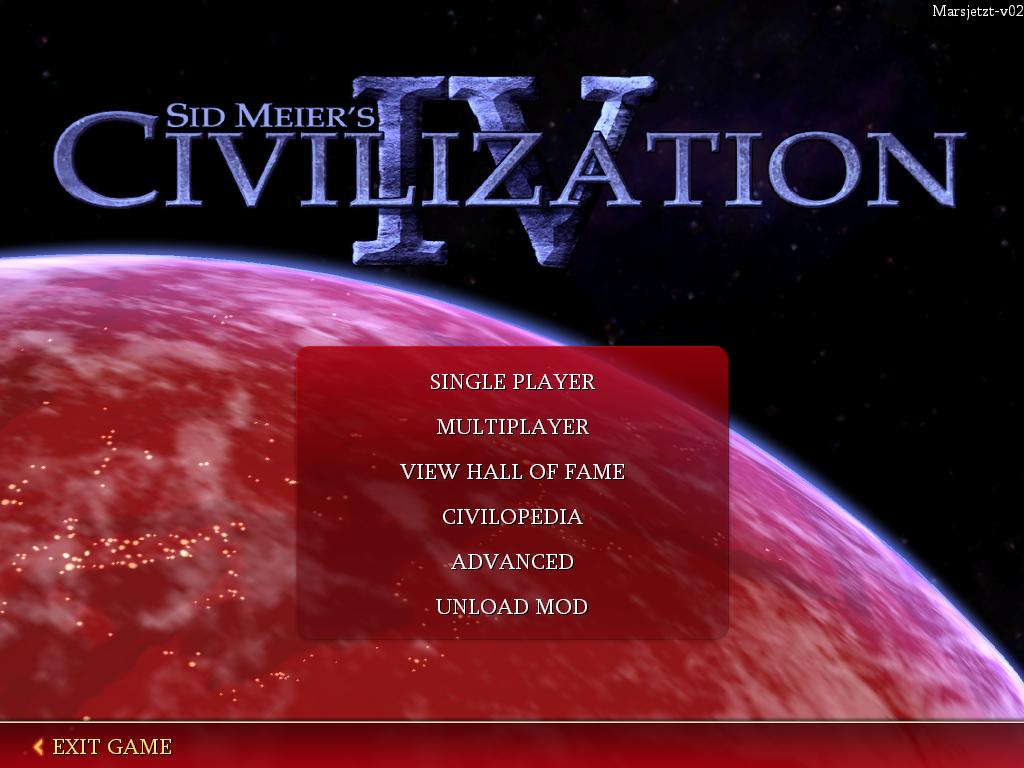 Download
Credits
Download
If i forgot someone, please hit me

.
Please report all bugs

.
If you're running into a "NOTEXT", and it's not a quote (they have to be translated), please report it.
If you have ideas: Let me hear it

!
Last edited: